Comcast posted Q2 results that beat Wall Street expectations: revenue of $28.55 billion versus the $27.18 billion predicted by Refinitiv, and adjusted earnings per share of 84 cents, versus Refinitiv's prediction of 67 cents. Comcast said its NBCUniversal's streaming service Peacock is now at 54 million subscribers. Meanwhile, Comcast's high-speed Internet service added 354,000 customers (its highest ever for Q2), versus StreetAccount's estimate of 270,000. Comcast also had its second best Q2 for total customer relationships, adding 294,000.
CNBC reports that Comcast chief executive Brian Roberts dubbed it "an amazing quarter … noting that broadband was the 'star' business segment in Q2." NBCUniversal's Peacock has 20+ million monthly active accounts and Comcast, "which doesn't split out free and paid users, reported 42 million sign-ups across the U.S. in the first quarter of this year."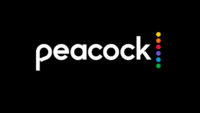 NBC chief Jeff Shell said Peacock can "achieve sufficient scale without changing course, meaning any mergers and acquisitions likely aren't necessary." Instead, he said, the company can "look for ways to grow organically," with partnerships — particularly international ones — potentially "accelerating streaming."
Comcast's cable revenue was $16 billion, up 10.9 percent year-over-year and NBCUniversal saw the quarter jump 39.2 percent year-over-year to $ 8 billion. Studios also "showed signs of recovery, with $2.2 billion in revenue … up 8.4 percent from last year." "Fast 9," which took in $600 million in global box office, aided in that recovery, and "theme park revenue came in at $1.1 billion, up slightly from a year ago when parks were largely shuttered due to the pandemic."
Now, parks in Singapore, Japan, California and Florida have reopened and "a new park in Beijing is set to open later this year." Roberts stated he is "incredibly bullish on [the company's] theme parks." Europe's Sky division was up 14.9 percent "but customer relationships fell by 248,000 to 23.2 million," due to the end of the soccer season.
Variety reports that NBCUniversal's Peacock "will begin its international rollout this year as a free addition on Sky's satellite TV platform in Europe, giving it a base of 20 million households." Roberts said its most popular original series is "Dr. Death."
Although media behemoths are "bulking up" — such as AT&T's merger with Discovery and Amazon plans to acquire MGM — Roberts insisted that Comcast has "all the parts" and does not need "a transformative new deal." Both Roberts and Shell suggested that "Comcast and NBCU would be most interested in buying assets that help the company grow overseas."
Shell enthused over "the strong performance of the Universal Studios Orlando theme park for the quarter … [and] executives noted that the day-and-date debut of theatrical 'Boss Baby 2' on Peacock and the Tokyo Olympics have also driven viewership and signups."
"I don't think we've ever lacked the capital to do what we need to do to grow our business," said Shell, pointing to the company's recent $400 million deal for rights to The Exorcist novel, which NBCU intends to make into three feature films, two of which will premiere on Peacock."
Related:
Peacock Reaches 54 Million Signups, 20 Million Monthly Active Accounts, The Wrap, 7/29/21
Peacock Reaches 54M Signups, 20M Monthly Active Accounts; Launch On Sky In UK & Europe Confirmed, Deadline, 7/29/21
Topics:
Amazon
,
AT&T
,
Brian Roberts
,
Broadband
,
Cable
,
Comcast
,
COVID-19
,
Discovery
,
Europe
,
Fast 9
,
Internet
,
Jeff Shell
,
MGM
,
NBCUniversal
,
Peacock
,
Refinitiv
,
Satellite
,
Sky
,
Streaming
,
StreetAccount
,
The Exorcist
,
Theme Park
,
Tokyo Olympics
,
United Kingdom
,
Universal Studios Orlando
,
Wall Street