Microsoft reported its fiscal Q2 net income rose 30+ percent to $15.5 billion, the result of COVID-19-driven remote working, increased video game playing and cloud computing. The company has also seen increased sales of its Surface laptops, which facilitate remote working and learning. Chief executive Satya Nadella has prioritized Microsoft Teams workplace-collaboration software, dubbing this last year as "the dawn of a second wave of digital transformation sweeping every company and every industry."
The Wall Street Journal reports that Microsoft "sales advanced 17 percent to $43.1 billion," which, according to FactSet, exceeded Wall Street "expectation of net income of $12.6 billion and sales of $40.2 billion." In after-hours trading, Microsoft shares, which gained 40+ percent in the past year, were ahead 4 percent.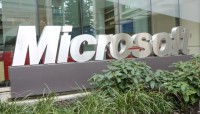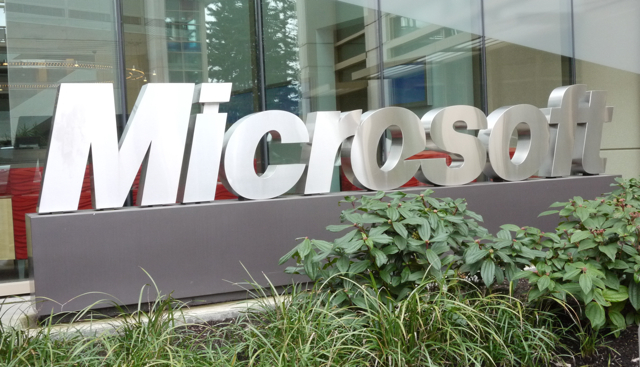 Microsoft chief financial officer Amy Hood stated that, "further growth is expected in the current quarter," with sales predicted to be $40.35 billion to $41.25 billion. Hood added that, "video games are expected to post roughly 40 percent growth from a year earlier, with Surface laptop sales also enjoying double-digit increases."
Nadella's emphasis on cloud computing "has been pivotal to Microsoft's multiyear run of year-over-year sales increases." Although sales had begun to decline, remote working in the wake of COVID-19 increased sales of Azure cloud services 50 percent in the quarter ending December 31, "compared with a 48 percent rise for the prior three-month period."
Piper Sandler analyst Brent Bracelin revealed that, "Azure became a bigger source of revenue for Microsoft than its Windows operating system licenses in the September quarter." Nadella has also driven increased revenue in video games, in part via the $7.5 billion acquisition last year of ZeniMax Media, parent company of the "Doom" franchise. With the November release of Xbox Series X and S, "Xbox content and services revenue increased 40 percent in the latest quarter." WSJ reports that, "overall gaming revenue was up 51 percent."
The business segment, which includes video games and laptops, "rose to $15.1 billion, topping even the $14.6 billion its cloud-segment delivered." For its Surface laptop, revenue rose 3 percent, which "didn't match the supercharged 37 percent sales gain in the prior quarter."
Microsoft director of investor relations Kyle Vikstrom noted that, "the pandemic has really shown the PC's central role in keeping people connected, productive and secure." She added that revenue from Windows software licenses rose 1 percent, which "beat Microsoft's internal projections, in matching up against a strong prior-year quarter when customers were upgrading the software after the company began phasing out support for Windows 7."
Going forward, Microsoft will face stiffer competition from Salesforce, which announced its intent to buy Slack Technologies for around $27.7 billion. Microsoft's search advertising business in the two recent quarters rose 2 percent "after suffering double-digit declines in the prior two periods" and LinkedIn had a record-breaking 23 percent rise in sales.
Topics:
Advertising
,
Amy Hood
,
Azure
,
Brent Bracelin
,
Cloud Computing
,
COVID-19
,
FactSet
,
Gaming
,
Kyle Vikstrom
,
LinkedIn
,
Microsoft
,
Microsoft Teams
,
Piper Sandler
,
Remote Learning
,
Remote Work
,
Salesforce
,
Satya Nadella
,
Slack Technologies
,
Surface
,
Video Games
,
Wall Street
,
Windows
,
Windows 7
,
Xbox Series S
,
Xbox Series X
,
ZeniMax Media