In a move to heighten transparency, TikTok will begin using its "state-controlled media" label in more than 40 new territories, including China and the U.S. Launched as a pilot program last year, the program identifies videos produced under government influence. Conceding there is no one-size-fits-all definition, TikTok says it considers media "state-controlled" when "there is evidence of clear editorial control and decision-making by members of the state." The label was launched after Russia's 2022 invasion of Ukraine, flagging state-controlled media in those countries and Belarus. Russian outlets TASS, Sputnik and the English-language RT are among those labeled.
When users tap the label they will find information as to why it is being applied. TikTok says in a newsroom article.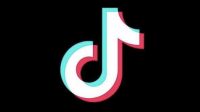 The program was developed by TikTok's Content Advisory Council in consultation with "more than 60" media experts,  including "political scientists, academics, and representatives from international organizations and civil society across North and South America, Africa, Europe, the Middle East, Asia, and Australia."
The result, TikTok says, is "an independently-validated methodology to guide our state-affiliated media labelling decisions."
TechCrunch criticizes TikTok for lagging behind other social platforms, noting its peers have been using state-run media labeling for years. "For instance, YouTube in 2018 said it would begin to label state-funded broadcasters, and last year blocked Russian state-run channels from monetizing through ad dollars alongside Facebook."
In 2020, Meta Platforms implemented the labeling "across its platform," according to TechCrunch, which says Twitter initiated a similar policy that year.
Moreover, TechCrunch writes that "it wasn't until now that the label is reaching high-profile markets, like the U.S., Canada, parts of Europe, China and others," an expansion that "comes amid a renewed crackdown on the short-form video app in the U.S."
TikTok says it continues to improve the program, which will also continue to expand. This latest phase introduces an appeals process for outlets that wish to contest the labels.
Engadget calls China's inclusion "notable" in that TikTok, owned by Beijing-based ByteDance, "has long been viewed with suspicion by lawmakers and government officials" regarding ties to the Chinese government.
While labels alone are unlikely to dispel suspicions, last summer Axios reported that Oracle had begun "'regular vetting and validation' of TikTok's content recommendation and moderation" algorithms and that the two companies were collaborating on a broader effort, called Project Texas, that aims to silo-off U.S. users, ensuring it's beyond reach of foreign adversaries.