When PBS talked with "Sesame Street" producers about the future of the 45-year old children's educational TV series, the choices were few. The show had been running a production deficit for years and suffered from changes in viewing habits. If the show wanted to continue production and stay on PBS, it only had one solution: find a production partner. HBO stepped into that role, highlighting a little known fact: that companies like HBO, Netflix and Amazon all take kids' TV seriously.
PBS funds only 10 percent of "Sesame Street" production costs, notes CEO Jeff Dunn, and licensing income made up the rest. But the increasing popularity of digital on-demand has taken a big toll on children's shows including "Sesame Street," which since 2008 "has lost more than half its licensing income," reports Mashable.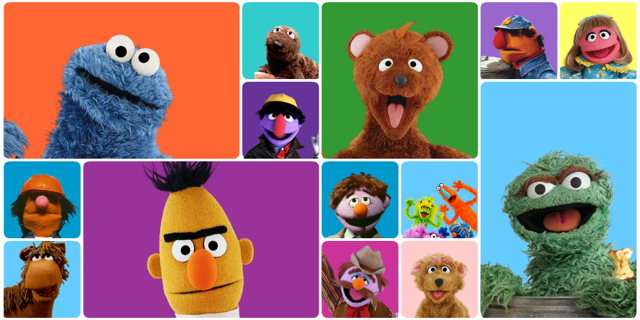 The good news is that many of the outlets providing digital on-demand services are very interested in children's programming, which, according to Bloomberg, is key to "anyone who wants to build and maintain a massive subscriber base in a marketplace being reshaped by cord-cutting behavior."
The activity in children's programming in outlets from HBO to Amazon and Netflix is robust. In October 2014, SNL Kagan reported that almost 25 percent of Amazon's programming is aimed at children, and 17 percent of shows on Netflix, which created a separate children's programming service in 2011.
Beginning in 2016, Netflix will stream all of Disney's first-run movies after they leave the theaters and also inked a deal to produce 300 hours of new TV shows with DreamWorks Animation, using DreamWorks characters and franchises. Amazon also debuted pilots for six new children's shows last month, and just released "Wishenpoof," an animated series for preschoolers.
Behind the move to create a substantial line-up of children's programming, says BTIG Research analyst Rich Greenfield to Bloomberg, is to make it harder to cancel and resubscribe to streaming services. "Netflix combated this risk by adding a significant amount of content that targeted all members of the family, with children's content a critical 'glue' to its offering," he says.
That philosophy even makes sense for cable networks such as HBO, adds Bloomberg. "Appointment viewing keeps people loyal to only a certain extent. It makes more sense to be all things to all people when your subscription service is an easily eliminated line item in the household budget."
Topics:
Amazon
,
Animation
,
Appointment TV
,
BTIG Research
,
Cable
,
Children's Programming
,
Disney
,
DreamWorks Animation
,
DWA
,
HBO
,
Jeff Dunn
,
Licensing
,
Netflix
,
PBS
,
Preschoolers
,
Production
,
Programming
,
Rich Greenfield
,
Sesame Street
,
SNL Kagan
,
Streaming
,
Subscriber
,
Television
,
TV Show
,
Video
,
Wishenpoof