The traffic app Waze is partnering with Universal Pictures in order to produce a celebrity voice navigation feature. The first celebrity to give directions is comedian and actor Kevin Hart. Waze essentially crowdsources traffic and navigation data, and friends and fellow travelers are able to post updates that provide a real time picture of road conditions. The app gained popularity after it was acquired by Google earlier this year for $1.3 billion.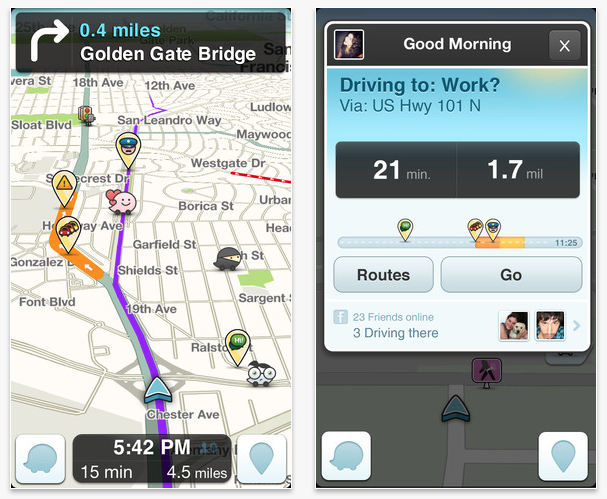 "It was the largest payout to employees in the history of Israeli high tech," reports VentureBeat.
Waze originally began as an open source project called FreeMap Israel. Waze is unique in that unlike other GPS navigation software, it offers map data and also includes information from people on the road. People can report traffic jams, speed and police traps, hazards, accidents, and also update maps with roads and landmarks.
"The app also navigates drivers to the cheapest gas stations and shows you where your friends are on the road if you are caravanning somewhere together," explains VentureBeat.
Waze is free, and it already offers advertising opportunities for businesses, which "could pay to have their business shown to drivers approaching their location or searching nearby. This feature provides another money-making channel for Waze (and now for Google)," notes the post.
Topics:
Accident
,
Actor
,
Ads
,
Advertising
,
App
,
Celebrity
,
Comedian
,
Crowdsourcing
,
Directions
,
Driving
,
FreeMap
,
FreeMap Israel
,
Google
,
GPS
,
Hart
,
Hazard
,
Israel
,
Israeli
,
Kevin Hart
,
Location
,
Map
,
Maps
,
Navigate
,
Navigation
,
Open Source
,
Police
,
Real Time
,
Road
,
Roads
,
Speed
,
Startup
,
Traffic
,
Universal
,
Universal Pictures
,
Update
,
VentureBeat
,
Voice
,
Waze