During last week's CEDIA Expo in Dallas, Sony showcased its new line of Full HD home theater projectors, including two models that support 4K. Sony is also providing high dynamic range support with its VPL-VW665ES, which allows HDMI input of HDR content with a 300,000:1 dynamic contrast ratio. Meanwhile, Kaleidescape debuted its Encore line with the 4K Strato movie player, the "world's first 4K Ultra HD high dynamic range movie player for the home." Kaleidescape showed new Alto players and the Terra server, which simultaneously streams 4K content to up to seven Strato players.
In addition, Kaleidescape showed a disc server for playing DVDs and Blu-rays on a Strato or Alto movie player. The company also announced its new movie store, featuring more than 11,000 movie titles and 1,500 television seasons.
"The Strato can be purchased with or without an internal 6TB hard drive that can store up to 100 4K Ultra HD movies, 150 Blu-ray quality movies, or 900 DVD quality movies," reports Twice. "It is equipped with an internal hard drive can be used standalone or in a system comprised of other Encore components."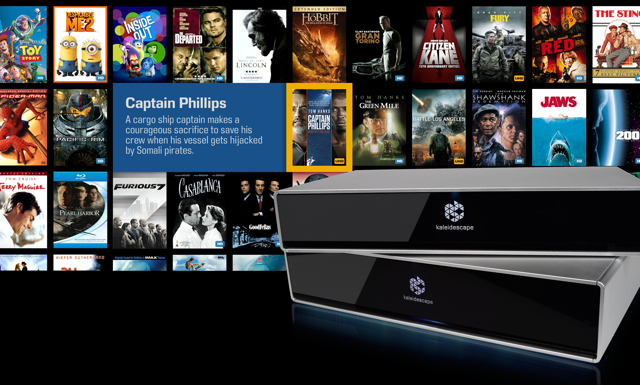 Each new Strato player will include five downloadable movies of choice from a collection of Sony Pictures Home Entertainment 4K Ultra HD titles.
According to the press release, "Kaleidescape Alto and the Kaleidescape Disc Server are available now. Kaleidescape Terra will be available in November." The Strato will be available in early Q1 2016 for $4,495 with a 6TB hard drive, "and $3,495 for the model with no internal movie storage."
Sony introduced four projectors at the show, including its VPL-VW665ES with HDR support, its VPL-VW365ES with native 4K resolution, and the new VPL-HW65ES with SXRD panel tech offering Full HD.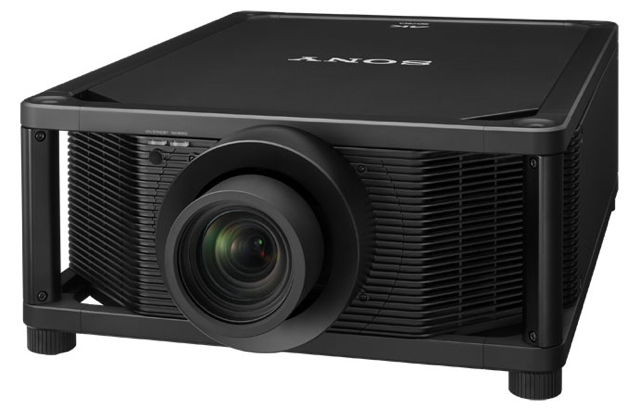 "Sony's new VPL-VW5000ES is the world's first projector designed specifically for home theater use to provide full 4K resolution with a laser light source that provides 5,000 lumens of brightness," notes CEPro, "the ability to correctly reproduce high dynamic range content, and simulate the new ITUR BT2020 color gamut on top of the full DCI color space."
Topics:
4K
,
4K Players
,
4K Projectors
,
Blu-ray
,
CEDIA Expo 2015
,
Color Gamut
,
Contrast Ratio
,
Dallas
,
DCI Color Space
,
Disc Server
,
DVD
,
Encore Alto
,
Full HD
,
Hard Drive
,
HDMI
,
HDR
,
High Dynamic Range
,
Home Entertainment
,
Home Theater
,
Kaleidescape
,
Movie Player
,
Movie Server
,
Movies
,
Projectors
,
Sony
,
Sony Pictures
,
Strato
,
SXRD
,
Terra
,
Texas
,
TV Shows
,
UHD
,
Ultra HD