BitTorrent is going through some changes: according to sources, founder Bram Cohen is turning his efforts to a new crypto-currency project, Rogelio Choy is taking over the chief executive position from Dipak Joshi, and plans are afoot to turn the BitTorrent Live service into a separate, venture-funded company. Joshi, who came on board as interim chief executive after BitTorrent fired its co-chief executives in October, will continue to work as its chief financial officer, a role he's held since 2014.
Variety reports that Choy previously served as chief operating officer at the company from 2012 to 2015. The company plans to refocus "on its core products, namely the BitTorrent and uTorrent P2P clients," hence the spinoff of its BitTorrent Live "P2P-powered live video streaming project that was originally started by BitTorrent founder Bram Cohen some nine years ago."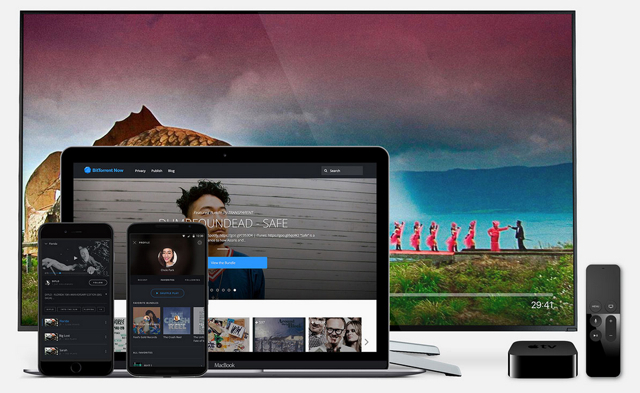 With an effort to turn BitTorrent Live into a "live streaming service for TV networks and other premium real-time content," BitTorrent released the service a year ago to Fire TV and iOS, Android and Mac computers. The service is now carrying "live streams from more than two dozen TV networks, including Bloomberg Television, The Blaze and QVC."
Although "most of these networks are free to watch to registered users of the service," BitTorrent Live vice president of media Erik Schwartz said that the goal is to "build a virtual pay TV service." Two news program bundles are now priced at $2 and $5 per month each. After BitTorrent Live becomes a separate company, Cohen will likely be on its board, as well as on BitTorrent's board, although his day-to-day focus will be on the crypto-currency.
These events come after "a tumultuous year" for the company, which saw two outside investors take over as co-chief executives and attempt an "expensive expansion" into the media space, including the establishment of a Los Angeles production facility. Those efforts, with the exception of the aim of spinning off BitTorrent Live and its TV streaming, have ceased operation.
Topics:
Amazon Fire TV
,
Android
,
Apple
,
BitTorrent
,
BitTorrent Live
,
Bloomberg Television
,
Bram Cohen
,
Dipak Joshi
,
Erik Schwartz
,
Fire TV
,
iOS
,
Live Streaming
,
Los Angeles
,
Mac
,
P2P
,
Pay TV
,
Production
,
QVC
,
Rogelio Choy
,
Streaming
,
Television
,
The Blaze
,
TV Networks
,
uTorrent
,
Video
,
Virtual Pay TV