Hit songs on TikTok seem to arise spontaneously, spurred on by user enthusiasm. In fact, nothing could be further from the truth. Take Megan Thee Stallion, for example, who recently won a Grammy for best female rapper. Her popular song "Savage" first become a hit on TikTok after that platform's management analyzed user data and advised the singer's record label how to best promote her. In other words, Tik Tok, which is described by experts as "more controlled" than competing apps, helps pick which videos go viral.
Bloomberg reports that the strategy came from Musical.ly, the lip-synching app that eventually became TikTok. Co-founder Alex Zhu, who grew up in China, was "fascinated by the American teenagers listening to music and shooting video on their phones and decided to create an app that joined the two."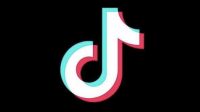 He also "obsessively tracked user behavior, even registering fake accounts to interact with elementary and middle school kids … [and] personally courted rising stars by calling them and their parents at home and taking their families out to dinner." When Musical.ly was purchased by ByteDance, that company's chief executive Zhang Yiming added AI and a huge marketing budget but also had employees call creators to ask them to stay on the app.
TikTok helped creators make money by assigning "individual managers to thousands of stars to help with everything, whether tech support or college tuition, inspiring a sense of loyalty among creators." It also "regularly advises popular creators on which hashtags and features are important to the app and its advertisers … [and] connects creators with brands and musicians, which regularly results in paid partnerships."
TikTok content creator Gabby Murray, who has 8.5 million followers said that "top users receive weekly emails with instructions on which videos to make to increase their exposure." She tried it and, "the videos did super well."
Karyn Spencer, who headed creator development for Twitter's video platform Vine reported that they and other similar tech companies "saw themselves as platforms, not content providers, and didn't wheedle users to post about certain things." More recently, YouTube and Instagram have changed and "increasingly pay creators for content."
When former President Trump issued an executive order to force ByteDance to sell part of its company, TikTok recruited three top creators who had a combined following of 8 million to file a lawsuit that appeared to be grassroots. TikTok also hired a First Amendment lawyer and "helped craft the legal tactics."
Forbes reports that, "TikTok is opening a new European Transparency and Accountability Centre in Ireland, modeled on the U.S. unit it launched last summer," with the apparent aim of showing that the ByteDance company "has nothing to hide." Post-pandemic, the Centre plans to "allow 'experts' to visit and observe the company's safety, data and privacy practices." TikTok head of trust and safety Cormac Keenan said the Centre will "welcome 'candid' feedback."