In the U.K., Amazon and Netflix now own about two-thirds of that country's video streaming market and, for the second time, the BBC and ITV are trying to pool their assets to launch their own streaming platform. Their first effort to do so, in 2007, was squelched by regulators. The new platform, dubbed BritBox (a version of which has been available in North America), is expected to make its U.K. debut later in 2019, with the two broadcasters' popular shows and new content. But the BBC and ITV are still struggling to resolve issues of budget, audience data sharing and content exclusivity.
Bloomberg reports that not everyone thinks the U.K. effort will work. Enders Analysis founder Claire Enders is one of them. "I don't think any of the ventures being developed are going to be successful," she said. "They haven't got the scale to survive now that their markets have been colonized by Netflix and Amazon. I think they'll all be loss-making and they'll all weaken the core business."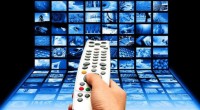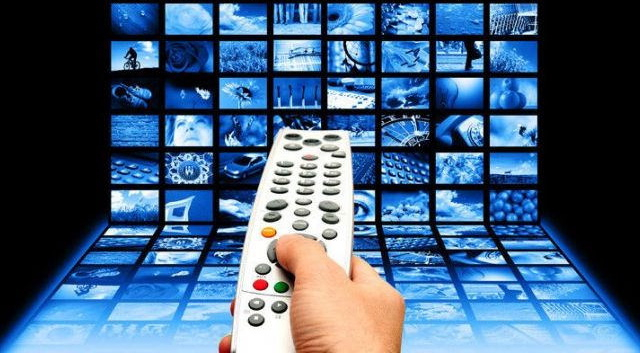 British communications regulator Ofcom reported that conventional TV average daily viewing has dropped 10 percent between 2014 and 2017, to slightly less than three hours. Similar trends elsewhere in Europe have led shareholders to dump broadcaster stocks, with ITV losing "almost two-thirds of its value in the past four years" and French broadcaster Television Française 1 falling 48 percent. Meanwhile, in the same period, Netflix stock has quadrupled.
One core problem with BritBox is that the two broadcasters will have to convince consumers to pay for content that has been "available for free for a year on the BBC's iPlayer service." In Germany, "ProSiebenSat.1 Media and RTL Group talked about a joint platform, then decided to offer competing products after clashing on strategy." In France, three TV networks have amassed 45 million Euros ($51 million) to build Salto, but TV programming executive Alain Le Diberder stated Salto needs between 400 million and 500 million Euros. Netflix has 5+ million subscribers in the country.
Ofcom reported that, in the U.K., the combined revenue of U.S. platforms was "more than double the streaming income of the country's five biggest broadcasters." For European TV executives, Hulu is considered a "blueprint for streaming success" since within three years it became "the second-most popular video site worldwide after YouTube." But, says Bloomberg, it "also offers a lesson in what can go wrong."
While shareholders "spent years arguing over who should lead the business and whether it should be a TV catch-up service or a source of original programming," Netflix built its subscription base to 148.9 million; Hulu had 26.8 million paid subscribers as of March 31. To distinguish BritBox (and other European streaming platforms), European broadcasters need to produce original content, which "means shifting investment away from their core channels, threatening viewer numbers and advertising revenue."
European broadcasters also remain wary of collaborations. For example, Salto, a joint project of state-owned France Television and commercial competitors TF1 and Metropole Television, "is still waiting for antitrust clearance a year after it was announced."
Topics:
Alain Le Diberder
,
Amazon
,
Antitrust
,
BBC
,
BBC iPlayer
,
BritBox
,
Claire Enders
,
Enders Analysis
,
Europe
,
Hulu
,
ITV
,
Metropole Television
,
Movies
,
Netflix
,
Ofcom
,
Original Content
,
ProSiebenSat.1 Media
,
RTL Group
,
Salto
,
Streaming
,
Television
,
Television Française 1
,
TV Shows
,
United Kingdom
,
Video
,
YouTube