On August 28, Apple distributed press invitations for a Cupertino event scheduled for September 9. Earlier reports suggest the company is ready to unveil its new iPhone 6, possibly in 4.7-inch and 5.5-inch versions, both with a new A8 processor. In recent years, Apple has released new iPhones during September or October, so speculation that the iPhone 6 will hit shelves weeks after the press event may not be far-fetched. Additional rumors point to the possibility of a new iPad and/or a long-awaited iWatch.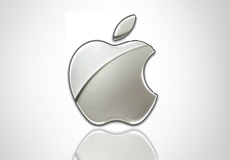 "The September 9 launch, which is expected to feature a larger iPhone and possibly a computerized watch, will be in the same Silicon Valley venue where Apple's late co-founder, Steve Jobs, took the wraps off the original Mac computer 30 years ago," notes U.S. News & World Report.
Reports point to a range of new features for the anticipated iPhone 6, including but not limited to: a possible curved screen that bends downward at the edges, pre-installed iOS 8, NFC payment functionality, up to 128GB storage, faster RAM, camera upgrade to 13-megapixels, HD voice support, larger capacity batteries, and a slim 6mm body.
Digital Trends has posted an extensive breakdown of the many rumors, related reports and leaked images. The article suggests the possibility of a higher resolution display and "unscratchable" sapphire screen and lists a number of less likely rumored features.
Reports are circulating that Apple is also ready to announce its anticipated iWatch product.
"Apple now plans to unveil a new wearable alongside the two next-generation iPhones we told you the company will debut on September 9, reports Re/code. "The new device will, predictably, make good use of Apple's HealthKit health and fitness platform. It will also — predictably — make good use of HomeKit, the company's new framework for controlling connected devices — though it's not clear how broadly or in what way."
Apple also has a number of other announcements in the queue, which may or may not be ready for the upcoming event. The company is releasing OS X Yosemite this fall, rumors have been circulating about a 12-inch MacBook, and many expect new iPads to debut soon.
We'll have more details on Apple's announcements in early September.
Related Stories:
iWatch Rumors: Apple May Unveil First Wearable at September 9 Event, Digital Trends, 8/28/14
Apple Co-Founder Woz Calls Wearables 'a Hard Sell,' Wants Bigger Screen, CNET, 8/27/14
Topics:
Apple
,
Camera
,
Connected Device
,
Curved Screen
,
Eddy Cue
,
Fitness
,
Gesture Control
,
Health
,
HealthKit
,
HomeKit
,
iOS 8
,
iPad
,
iPhone
,
iPhone 6
,
iWatch
,
MacBook
,
Mobile
,
NFC
,
OS X
,
Press Event
,
Sapphire Screen
,
Smartphone
,
Smartwatch
,
Steve Jobs
,
Steve Wozniak
,
Tim Cook
,
Voice Control
,
Yosemite