After a period of growing tension over their contract, Apple finally told Qualcomm, which provides the iPhone's main components, that it will no longer pay licensing revenue to iPhone contract manufacturers. Apple is Qualcomm's main source of profit, and a permanent end to this technology licensing revenue would be damaging to the chip manufacturer. This contract has been in force since Apple debuted the iPhone in 2007. As a result of Apple's move, Qualcomm has downgraded its recently released forecasts.
According to Bloomberg, "Apple doesn't have a direct license with Qualcomm, unlike other phone makers."
"We've been trying to reach a licensing agreement with Qualcomm for more than five years but they have refused to negotiate fair terms," stated Apple. "Without an agreed-upon rate to determine how much is owed, we have suspended payments until the correct amount can be determined by the court. As we've said before, Qualcomm's demands are unreasonable and they have been charging higher rates based on our innovation, not their own."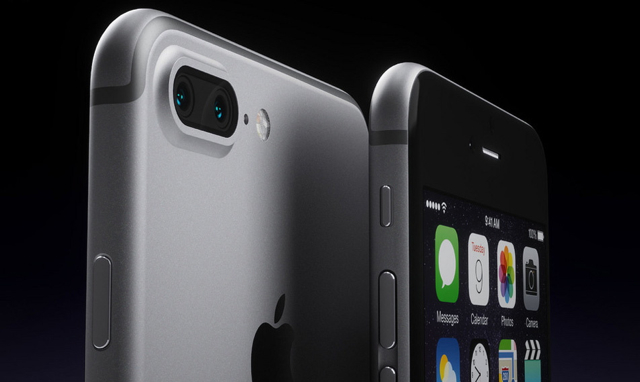 Qualcomm responded that Apple is infringing its "legal agreements with the contract makers of the iPhone … [which] predate Apple's entry into the phone market and are still legally enforceable."
"While Apple has acknowledged that payment is owed for the use of Qualcomm's valuable intellectual property, it nevertheless continues to interfere with our contracts," said Qualcomm general counsel Donald Rosenberg. "Apple has now unilaterally declared the contract terms unacceptable; the same terms that have applied to iPhones and cellular-enabled iPads for a decade."
Qualcomm uses the licensing revenue to fund R&D, a strategy that "has helped its chips stay ahead of rivals … [and] more than double revenue since 2010."
Qualcomm also accuses Apple of making false claims to regulatory agencies, thus prompting investigations in the U.S., South Korea, Taiwan and Europe. Apple accused Qualcomm of "monopolizing the market for chips used in wireless devices and withholding $1 billion in retaliation for cooperating with South Korean antitrust authorities."
Qualcomm countered that Apple simply wants to lower licensing fees, but Apple stated that it wants the return of a portion of the billions of dollars overcharged in "Qualcomm's illegal scheme" to monopolize the mobile phone chip market.
Qualcomm, which holds patents for "the basics" of high-speed data-capable mobile phone systems, currently reaps a percentage of a phone's total price, whether or not it uses a Qualcomm chip. The company's latest Q3 projections, in light of Apple's refusal to pay licensing fees, is revenue of $4.8 billion to $5.6 billion versus last week's announced $5.3 billion to $6.1 billion. Earnings per share are estimated to be between 52 cents and 62 cents; earlier forecasts were 67 cents to 92 cents.
Topics:
Antitrust
,
Apple
,
Cellular Phones
,
Chip
,
Contract
,
Donald Rosenberg
,
Europe
,
Intellectual Property
,
iPad
,
iPhone
,
Licensing
,
Mobile
,
Mobile Device
,
Monopoly
,
Patent
,
Qualcomm
,
R&D
,
Regulation
,
Research
,
Smartphone
,
South Korea
,
Taiwan
,
United States
,
Wireless