Apple reported a 38 percent increase in profits — which equals $10.7 billion — from a year ago. Revenue rocketed 33 percent to $49.6 billion, and the iPhone, the company's biggest source of revenue and profit, jumped up 35 percent to 47.5 million units. Still, on hearing the news, Apple's stock plummeted. Why? Investors and Wall Street analysts expected Apple to wildly exceed its projections. Instead, when stratospheric sales of iPhones and Apple Watches didn't materialize, Apple fans and shareholders were disappointed.
"Even when Apple jumps, investors wonder why the company can't jump a bit higher," reports The New York Times, which provided the numbers above. According to NYT, investors wonder how long the Cupertino, California-based company "can keep growing at double-digit rates before it begins to plateau," and iPhone sales, at 47.5 million units, fell below the 50 million predicted.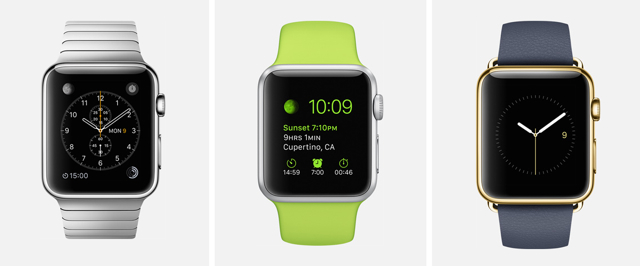 Although sales were down from the 40 percent growth in Q2 and 46 percent growth two quarters earlier, "rate of growth exceeded the 13 percent increase in the same period a year ago."
Apple also introduced two new products to the mix that had investors ruminating about the future. The company did not share sales numbers of the recently debuted Apple Watch, but TechCrunch quoted chief exec Tim Cook saying, "the Apple Watch sell-through was higher than the comparable launch periods of the original iPhone or the original iPad."
Analysts believe the company sold between 1.5 million and 3 million watches, notes NYT, "far less than the three million to five million watches they had predicted ahead of Apple's earnings report." Cook reports that Apple Watch had 680 points of sale.
Cook adds that "millions and millions" of customers are experiencing streaming service Apple Music, says TechCrunch. But how many people will convert to $10/month subscribers once their free trial runs out? According to TechCrunch, the service is "making progress," but is also the "first step in a long journey shifting Apple from a music download sale to a streaming subscription company."
Related:
At 97%, Apple Watch Customer Satisfaction Outpaces Original iPhone, iPad – Report, AppleInsider, 7/20/15
In Apple Watch Debut, Signs of a Familiar Path to Success, The New York Times, 7/23/15