During Apple's Q2 conference call a few weeks ago, CEO Tim Cook admitted China's new COVID-19 lockdowns would result in supply chain disruptions causing as much as $8 billion in lost sales this year. Although Cook tried to emphasize Apple's supply chain as "truly global," with manufacturing in the U.S. and elsewhere, the company's reliance on China could be problematic, and reports are surfacing that sources at the company are saying Apple is now on the hunt for production locations outside China, with India and Vietnam, where Apple already has small manufacturing operations, mentioned as candidates.
"More than 90 percent of Apple products such as iPhones, iPads and MacBook laptops are manufactured in China by outside contractors, according to analysts," writes The Wall Street Journal. "Apple's heavy dependence on the country is a potential risk because of Beijing's authoritarian Communist government and its clashes with the U.S., analysts have said."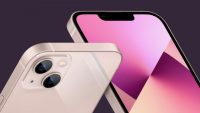 As the largest U.S. company by market capitalization, moves by Apple to shift production outside of China is likely to have an impact on other Western companies. China has been on the receiving end of the global economic backlash against Russia's invasion of Ukraine, which it has refrained from explicitly criticizing.
China's recent COVID-19 lockdowns in major technology manufacturing cities including Shanghai have also proven a liability to companies that manufacture there. And last year, a series of power outages dinged the country's reputation for supply-chain reliability.
China's protectionist market approach often lets tech companies with manufacturing in the country access its vast consumer base. With a population of 1.4 billion, that is a huge advantage. Cook has said Apple has "the top four bestselling phones in urban China," WSJ reports, noting that China has at times contributed as much as "one-fifth of Apple's global sales."
"Chinese Premier Li Keqiang said Thursday that Beijing wants to be a hot spot for foreign investment and will work closely with foreign companies to make sure its rules are predictable," WSJ writes. Local Chinese governments have collaborated with Apple to guarantee its contractors have the facilities, labor and components necessary for the smooth production of electronics.
Experts say finding new technology manufacturing is no easy task. "With the exception of India, the pool of qualified workers in China exceeds the entire population of many alternative countries in Asia," according to WSJ. "If this headwind were a one-time occurrence, it would be easy for Apple to live with it briefly, make some tweaks and then move on," writes Bloomberg, offering a detailed history of why "Apple's China-based final assembly strategy has suffered problems for years — even before the pandemic."
Topics:
Apple
,
Asia
,
Beijing
,
China
,
Chinese Communist Party
,
Components
,
Contractors
,
COVID-19
,
India
,
iPad
,
iPhone
,
Labor
,
Laptops
,
MacBook
,
Manufacturing
,
Mobile
,
Production
,
Protectionism
,
Russia
,
Sales
,
Smartphones
,
Supply Chains
,
Tablets
,
Tim Cook
,
Ukraine
,
Vietnam