A recent COVID-19 surge in China has resulted in the temporary closure of electronics and automobile factories in the manufacturing hubs of Shenzhen and Changchun. In Shenzhen, iPhone supplier Foxconn announced it is halting operations in compliance with local government policy. The city has been placed on lockdown for at least a week, with all inhabitants to undergo three rounds of testing following the discovery of 86 new COVID-19 cases. Recent outbreaks in 28 of China's 31 provinces have infected more than 15,000 people, primarily with the highly transmissible Omicron variant, according to China's National Health Commission.
It is China's worst outbreak since early 2020. "Although the northern province of Jilin accounts for most of the cases, the latest outbreak has hit major cities such as the financial center of Shanghai and technology manufacturing hub Shenzhen," CNBC explains.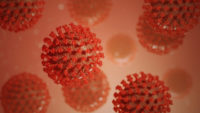 The COVID-19 pandemic has triggered various supply chain disruptions, including a major chip shortage, a problem recently exacerbated by Russia's invasion of Ukraine. "A shortage of electronics has contributed to a rise in prices around the globe including in the U.S., where inflation in February hit a 40-year high of 7.9 percent," The Wall Street Journal reports.
While most of Apple's iPhones are manufactured in central Henan province, WSJ suggests the shut-down in Shenzhen, where Foxconn makes iPhones and iPads may add difficulty to the delivery of recently announced Apple products, including the budget 5G iPhone SE, iPad Air and high-end Mac Studio computer. Six other companies on Apple's supplier list are based in Shenzhen, WSJ says.
Foxconn aims "to keep up production by shifting work to other plants in China," WSJ writes, adding that printed circuit-board maker Unimicron Technology also halted production Monday morning, although that is not expected to affect Apple.
Shenzhen is home to Chinese manufacturing giants including electric car-maker BYD Co. and Huawei, the latter among those companies deemed to provide "essential services" that are allowed to continue operations with extra safety protocols. Huawei has been on a U.S. blacklist since 2019.
"More than 40 Taiwan-based makers of semiconductors and other electronic components filed announcements with the Taiwan Stock Exchange on Monday saying they were temporarily closing facilities in Shenzhen and nearby Dongguan," WSJ reports.
Topics:
Apple
,
Automobile
,
Blacklist
,
BYD
,
Changchun
,
China
,
Chip
,
COVID-19
,
Dongguan
,
Electronics
,
Foxconn
,
Huawei
,
iPad Air
,
iPhone
,
iPhone SE
,
Jilin
,
Mac Studio
,
Manufacturing
,
Omicron
,
Russia
,
Semiconductor
,
Shanghai
,
Shenzhen
,
Smartphone
,
Supply Chain
,
Taiwan
,
Ukraine
,
Unimicron Technology