Discovery plans to merge Discovery+ and WarnerMedia's HBO Max into one streaming service shortly after completing the acquisition of AT&T's entertainment spinoff WarnerMedia. The news was shared by Discovery CFO Gunnar Wiedenfels, speaking Monday at Deutsche Bank's 30th Annual Media, Internet & Telecom Conference. Wiedenfels said that the transition will likely take "several months" but "an interim solution" will be introduced "in the meantime." "Building one very, very strong combined direct-to-consumer product and platform, that's going to take a while," he said.
The reveal follows last week's news that Discovery shareholders approved the $43 billion purchase of WarnerMedia from AT&T in an arrangement that cedes control to Discovery but allows AT&T shareholders to retain 71 percent of the new company. The deal is expected to close in early Q2.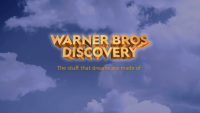 The boards of directors of AT&T and Discovery had approved the merger in May, and the Department of Justice signed-off in February. Last week, Discovery announced a $30 billion debt offering in senior unsecured notes to raise funds for the purchase of AT&T's entertainment holdings.
The resulting company — Warner Bros. Discovery — will be one of the largest media entities in the U.S. As per a June SEC filing, the wordmark for the combined firm will feature an iconic line from the 1941 Warner Bros. release "The Maltese Falcon": "the stuff that dreams are made of" (a paraphrased line from Shakespeare's "The Tempest").
According to Variety, Wiedenfels said during the Deutsche Bank event that "we're working on getting the bundling approach ready, maybe a single sign-on, maybe ingesting content into the other product, etc., so that we can start to get some benefits early on. But the main thrust is going to be harmonizing the technology platform."
"Pricing for the future service is yet unknown," notes TechCrunch, "but HBO Max is $9.99 per month with ads or $14.99 per month without, while Discovery+ is either $4.99 or $6.99 per month, for its ad-supported and commercial-free tiers, respectively."