Two years of global chip shortages resulting from the COVID-19 pandemic have left the semiconductor industry better prepared for Russia's invasion of Ukraine. The war has created turmoil in two countries that supply neon gas and palladium, essential ingredients to create processors. One estimate puts the countries' combined output of semiconductor-grade neon at anywhere from one-quarter to half, while positing Russia has in the past originated as much as a third of the metal palladium. Potential shortages of both materials has raised concern in an industry already struggling to meet demand.
But The Wall Street Journal reports that "Those worries might not be realized, at least not in the near term, in part because the industry has reset how it operates after being whipsawed by pandemic-era demand" and other supply-chain "shocks," including the Texas deep-freeze, chip plant fires and drought in Taiwan, among other setbacks.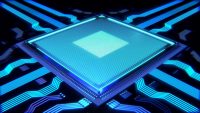 Sensitized to trouble, the companies cautiously moved to create bulwarks against further catastrophe, sourcing alternative suppliers and hoarding essential materials in reserve.
The world's largest contract chip supplier, TSMC, "ensured it had alternate supplies of neon after Russia amassed a force along the Ukrainian border, threatening a conflict" and as a result does not currently expect problems, WSJ writes.
German chipmaker Infineon Technologies, which specializes in supplying the auto industry, after having initially been "hit hard" by the chip shortage, subsequently "increased its inventories of potentially affected raw materials and noble gases," including neon, reports WSJ. "The chip industry broadly says it isn't expecting much pain."
Even Russia's 2014 annexation of Ukraine's Crimean peninsula proved palliative, prompting an early rise in neon pricing that prompted chipmakers to shop elsewhere for the gas.
The chip manufacturing industry is still facing challenges. "The wait times for semiconductor deliveries rose again in February, a sign that shortages are continuing to bedevil chip buyers in a wide range of industries," Bloomberg reports, adding that "Lead times — the lag between when a chip is ordered and delivered — increased by three days to 26.2 weeks last month, according to research by Susquehanna Financial Group."
In January, delays were reported as getting shorter, however — "the first sign of improvement since 2019," Bloomberg writes, noting that current lag times "aren't growing quite as quickly as during much of 2021. But certain sectors were hit worse than others."
Suppliers of power-management components for cars and other electronics also experienced delivery time increases of about a week and a half.
Related:
China's COVID-19 Surge Shuts Down Plants in Manufacturing Hubs Shenzhen and Changchun, The Wall Street Journal, 3/14/22
Apple Supplier Foxconn in Talks to Build $9 Billion Factory in Saudi Arabia, The Wall Street Journal, 3/14/22
iPhone Assembler Foxconn Forecasts Tough Operating Environment from Pandemic, Inflation, War, The Wall Street Journal, 3/16/22