Apple just revealed that it is investing $390 million in Finisar, the company that manufactures the chips used in Apple's products for depth and proximity sensing. Apple has made use of the chip's capabilities in some of its new features, including Face ID, Animoji and ARKit, the software development kit for augmented reality. The investment comes from Apple's $1 billion Advanced Manufacturing Fund. The Sunnyvale, California-based Finisar will use the money to re-open a plant in Texas that will create 500 jobs.
CNBC reports that, "Finisar's stock jumped 28 percent in premarket trading after the deal was announced." The company plans to re-open a 700,000-square-foot manufacturing plant in Sherman, Texas, turning it "into a high-tech facility developing VCSEL (vertical-cavity surface-emitting laser) chips."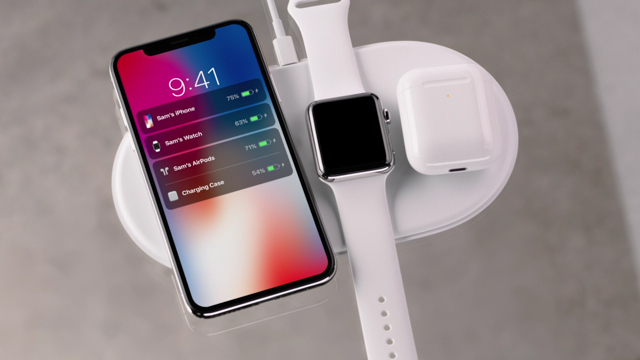 These VCSEL chips enable Apple products with depth and proximity sensing; every iPhone X has three of them. Apple's AirPods, however, feature VCSEL chips not made by Apple. "VCSELs power some of the most sophisticated technology we've ever developed and we're thrilled to partner with Finisar over the next several years to push the boundaries of VCSEL technology and the applications they enable," said Apple chief operating officer Jeff Williams.
Apple has used its Advanced Manufacturing Fund in the past to invest in other relevant manufacturers; in May, it invested $200 million in Corning, which makes the glass used in iPhones and other Apple products.
Finisair chief executive Jerry Rawls reports that the new plant will open in the second half of 2018. "When you combine our proven ability to consistently manufacture exceptional products with our new state-of-the-art Sherman facility, we're confident we can achieve our shared goal of providing consumers with incredibility exciting features," he said.
Finisar will hire "engineers, technicians and maintenance teams," among others. Founded in 1988, the company has 14,000 employees and its "primary products are transceivers and transponders that enable high-speed voice, video and data communications for networking, storage, wireless and cable TV applications," for customers including Cisco, Huawei, IBM and Hewlett Packard Enterprise.
Topics:
Advanced Manufacturing Fund
,
AirPods
,
Animoji
,
Apple
,
ARKit
,
Augmented Reality
,
Cable TV
,
Chip
,
Cisco
,
Corning
,
Depth Sensing
,
Face ID
,
Finisar
,
Hewlett Packard Enterprise
,
HPE
,
Huawei
,
IBM
,
iPhone
,
Jeff Williams
,
Jerry Rawls
,
Mobile
,
Networking
,
Proximity Sensing
,
Smartphone
,
Storage
,
Texas
,
VCSEL Chips
,
Video
,
Wireless