Apple's growth by the end of Q4 2015 was a pallid 2 percent, and the unveiling of its new products at this week's event from Cupertino showed only incremental changes: an updated 4-inch screen iPhone, a new smaller iPad Pro and a free update to Apple TV. But Apple has big growth potential in its future plans. Although iPad sales have been declining, the company sees the new iPad Pro as a replacement for the huge number of aging PCs, and brought the newly converted Citigroup and Pixar to the event to make its point.
Wired described Apple's news: the iPhone SE, an update of the popular 4-inch model, with a 12-megapixel camera that can shoot 4K video, a new A9 processor, and a TouchID sensor with support for Apple Pay, is priced at $399; a new iPad Pro with 9.7-inch screen and all the Pro features, costs $599; a free update to Apple TV supports voice dictation and voice-enabled App Store searches; and CareKit, a companion to ResearchKit that ties into Apple's Health apps.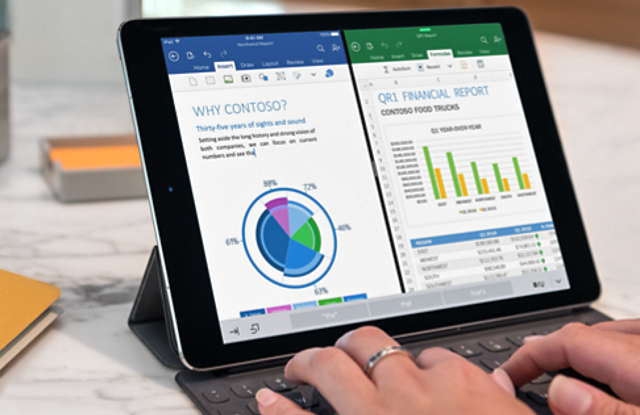 The company also talked about its recycling efforts and introduced its iPhone recycling robot Liam.
Also new, notes The New York Times, is a $100 price drop for the Apple Watch, to $299, and new woven nylon wristbands. But, adds NYT, which reported on Apple's lackluster 2 percent revenue growth, "the lack of must-have new features in Apple's recent products has hurt sales growth, as many customers decided their older models were good enough and postponed upgrades."
NYT also notes chief executive Tim Cook's re-emphasis of the company's "high stakes" stance on encryption. "We need to decide as a nation how much power the government should have over our data and over our privacy," said Cook at the event. "This is an issue that impacts all of us, and we will not shrink from this responsibility."
Despite lagging sales of iPads — 50 million in 2015, compared to 74 million in 2013 — Apple is still betting the future on the iPad as "the platform for the future," says Quartz. "This is the way we think that personal computing is going," said Apple marketing executive Phil Schiller at the company's product event. That's despite the fact that the iPad Pro hasn't sold anywhere near the numbers seen for the iPhone (230 million in 2015).
But Apple has positioned the iPad Pro as the "ultimate PC replacement," pointing to "the opportunity to replace 600 million PCs more than five years old." Apple also has the financial resources, says Quartz, "to play the long game." Windows still owns 90 percent of global installed operating systems, says analytics firm Net Applications, so Apple has a big job ahead of it — especially to convince IT chiefs that iPad Pro "is a superior product that's worth the trouble of adopting a new operating system."
That's why the company brought Citigroup and Pixar, both of which made the switch, to its product event. Quoting Gartner's report that year-on-year PC shipments dropped 8.3 percent in Q4 2015, Quartz also notes that, "the steep decline in PC sales since 2012 suggests an opening does exist."
Topics:
4K
,
App Store
,
Apple
,
Apple Pay
,
Apple TV
,
Apple Watch
,
Camera
,
CareKit
,
Citigroup
,
Cupertino
,
Encryption
,
Gartner
,
Health
,
iPad
,
iPad Pro
,
iPhone
,
iPhone SE
,
Liam
,
Operating System
,
PC
,
Phil Schiller
,
Pixar
,
ResearchKit
,
Robot
,
Tim Cook
,
TouchID
,
Video
,
Voice Recognition
,
Windows