AMC Theatres is closing its on-demand movie streaming service and transferring users and their content libraries to Vudu, a digital rental and sales streaming platform owned by NBCUniversal's Fandango. Beginning last week, customers were invited to transfer their AMC Theatres On Demand accounts to Vudu, where they will be "upgraded to the highest-quality format" the platform offers, including 4K Ultra HD. Migrating customers will also receive 15 percent off any titles purchased within their first month of Vudu service. Since 2019 the theater chain has been offering AMC Stubs loyalty members on-demand movie delivery.
"Meanwhile, Fandango phased out the FandangoNow streaming storefront two years ago, replacing it with Vudu, which the movie-ticketing and entertainment provider bought from Walmart in 2020," according to Variety. In 2017, Fandango acquired AMC's MovieTickets.com.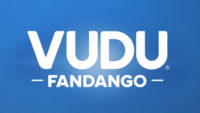 AMC Theatres' senior VP of content strategy and inclusive programming Nikkole Denson-Randolph said in a statement that the company is "focused on 'making movies better' by enhancing the theatrical experience" and is happy to expand the Fandango relationship "for those consumers who are streaming their post-theatrical movies at home."
Vudu features 200,000-plus movies and TV shows offered for rent or sale. The platform also offers thousands more titles to watch for free.
"Movie rentals on Vudu range from $0.99 to $5.99, whereas purchased films can cost up to $24.99," writes TechCrunch, adding that "users can also buy TV shows, with individual episodes priced at around $1.99 or $2.99 and full seasons ranging between $16.99 and $43.99."
All transactions are a la carte, with no subscription required. Fandango VP home entertainment Cameron Douglas welcomed the move, calling it an "incredible collaboration" perfectly timed as consumers' "desire to watch the best movies both on the big screen and at home" continues to grow.
AMC has struggled to recover from the COVID-19 pandemic, but has recently started to bounce back. "In the latest earnings report, the company noted that its losses have narrowed, with an adjusted net loss of $179.7 million in the first quarter of 2023 compared to $266.3 million the year prior," reports TechCrunch. "AMC also reported that total revenues grew to $954.4 million."
"AMC is the largest movie exhibition company in the U.S., Europe and worldwide, with about 950 theatres and 10,500 screens globally," per Variety.