One division of e-commerce giant Amazon may take the wholesale and distribution market by storm. The two-year-old AmazonSupply offers over 2.2 million products in bulk, from scientific equipment to food service products. Unlike current wholesale businesses that are regional, family-run companies, Amazon is a multinational company with $74 billion in annual revenue, a user-friendly website, 24-hour delivery, and a massive database of consumer data.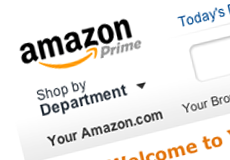 Despite an estimated $455 operating loss next quarter, Amazon is still a formidable competitor in the e-commerce business, particularly wholesale, because of its powerful infrastructure. Last year, Amazon's systems were able to process 36.8 million items to 185 countries during last year's Cyber Monday.
CEO Jeff Bezos launched Amazon Web Services to offer its superior cloud computing services to other organizations, and the venture is growing fast, bringing in $3.2 billion in revenue last year.
AmazonSupply not only has access to Amazon's infrastructure and consumer data, but also the 40 fulfillment centers nationwide and resources that allow the company to keep a much larger array of products in inventory.
"AmazonSupply, with its vast financial resources, has been more likely to take on inventory that won't necessarily fly out the door," reports Forbes. "Industry experts estimate the company stocks more than 50 percent of what it offers on the site at any given time."
Buyers also have the added benefit of consistency when buying wholesale from AmazonSupply. Instead of having to deal with many different specialty dealers, customers can go to one site with an established reputation for good customer service. Additional features such as the ability to show off products in Web videos or post downloadable CAD drawings have made AmazonSupply more attractive to manufacturers in the wholesale market.
Topics:
Amazon
,
AmazonSupply
,
AWS
,
Business
,
Buyer
,
CAD
,
Center
,
Cloud
,
Commerce
,
Computing
,
Consumer
,
Customer
,
Cyber Monday
,
Data
,
Database
,
Dealer
,
Delivery
,
Distribution
,
Drawing
,
E-Commerce
,
Equipment
,
Forbes
,
Fulfillment
,
Industrial
,
Infrastructure
,
International
,
Inventory
,
Jeff Bezos
,
Manufacture
,
Online
,
Product
,
Program
,
Regional
,
Retail
,
Revenue
,
scientific
,
Supply
,
Web
,
Wholesale