Amazon recently introduced its Fire TV Recast, a networked DVR, and TiVo debuted its new set-top box, the TiVo Bolt OTA, with both companies' products aimed at giving cord cutters a new way to enjoy content. Fire TV Recast allows consumers to watch and record over-the-air TV content with a Fire TV, Echo Show or other compatible mobile device. TiVo's new STB joins its existing line of Bolt devices, including the voice-controlled Bolt Vox DVRs, and enables anyone with a digital antenna to watch live over-the-air TV.
After a demonstration of Amazon's Fire TV Recast, Variety describes it as "a DVR capable of recording free over-the-air programming from networks like ABC, NBC, CBS, FOX, and PBS." When Amazon ships it in November, the base model, priced at $229.99, will come with two built-in tuners, allowing users to record two programs simultaneously, and a 500GB hard drive, for about 75 hours of recordings. Amazon will also sell a $279.99 model with four tuners and 1 TB of storage.
Because it is a networked DVR, the Fire TV Recast "can be placed anywhere in your home, and then stream live TV and recorded programming to TVs equipped with Fire TV streaming sticks or boxes, smart TVs with integrated Fire TV software, or mobile devices."
Variety notes that Fire TV vice president of product development Sandeep Gupta said Amazon looked at "all possible configurations" before deciding on this one, which allows consumers to put the TV wherever they get the best TV reception. Fire TV Recast is "automatically recognized by Fire TV streaming devices on the same home network," and adds "links to live airings on available broadcast networks to the Fire TV's home screen menu."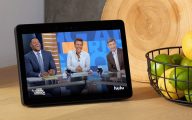 Fire TV Recast will also stream Sony PlayStation Vue live TV for subscribers, and "Amazon is working on adding other live TV services." It also offers a "traditional programming guide," based on EPG data from a metadata provider, at no cost to consumers. Fire TV Recast "also integrates with Alexa for voice control."
TechCrunch reports that TiVo's Bolt OTA "will replace the TiVO Roamio OTA DVR, which will no longer be sold." The Bolt OTA 4K Ultra High Definition-capable STB can "work with almost any HD antenna and TV set," and "is similar to the 1TB Bolt Vox," with the same number of tuners and amount of storage, but at a lower cost. The former is $249.99 with a $6.99 monthly fee whereas the Bolt Vox is $299.99 with a $14.99 monthly fee.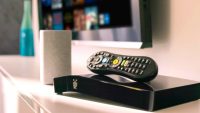 The Bolt OTA ships with "TiVo's Vox voice remote and, helpfully, a 6-inch 4K HDMI cable," and its software "includes over 20 popular streaming apps," among them Prime Video, Netflix, Hulu, HBO, YouTube, Vudu, Pandora, Plex, EPIX, iHeartRadio, and MLB.tv. The Bolt OTA also supports the TiVo Mini "for a multi-room, whole-home setup" via Ethernet.
Meanwhile, Roku will be introducing Google Assistant support for its upcoming Roku OS 9 for devices and Roku OS 8.2 for TVs. "This news comes amidst rumors that Amazon is planning a free content streaming service to compete with Roku's new ad-supported Roku Channel," reports Digital Trends.
Topics:
4K
,
ABC
,
Alexa
,
Amazon
,
Antenna
,
App
,
Bolt OTA
,
Bolt Vox
,
CBS
,
Cord Cutter
,
Echo Show
,
EPIX
,
Fire TV
,
Fire TV Recast
,
FOX
,
HBO
,
Hulu
,
iHeartRadio
,
MLB.tv
,
NBC
,
Netflix
,
OTA
,
Pandora
,
PBS
,
Plex
,
Prime Video
,
Roamio OTA
,
Roku
,
Sandeep Gupta
,
Sony PlayStation Vue
,
Streaming
,
TiVo
,
Vudu
,
YouTube