Amazon has launched an AWS-powered competitive gaming platform called Amazon GameOn, which allows third-party developers to add eSports-like competitive elements such as tournaments and leaderboards to mobile, PC and console games. Gamers can also win Amazon prizes (perhaps an Echo Dot, for example) in real-time, which effectively adds another layer of competitive gaming between professional eSports players and amateur gamers. According to market research from Newzoo, eSports could grow into a $1.5 billion business by the year 2020.
"GameOn is built on Amazon Web Services cloud infrastructure and works on any operating system, giving developers the ability to scale quickly. The GameOn applications programming interface (API) is aimed at making it easy to add competitive, prize-based play to a game and offload that task so developers can concentrate on making a great game," said Marja Koopmans, director of Amazon Competitive Gaming, according to VentureBeat.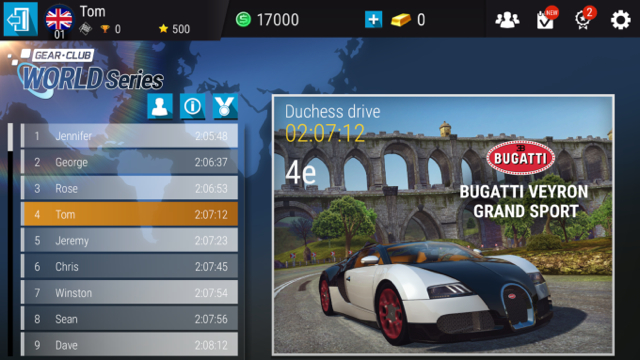 Elsewhere, VentureBeat notes that "more than 90 percent of the world's largest game companies use Amazon Web Services, which offloads online gaming infrastructure tasks to Amazon's giant cloud computing resources."
Not only will Amazon GameOn create a bridge for more amateur gamers to find their way to competitive eSports, but the service also gives developers a way to "drive engagement and increase monetization of their games. GameOn currently supports leaderboards, leagues, and multi-round competitions and lets developers create custom events such as local and regional competitions," according to VentureBeat.
Via Amazon GameOn, it's possible for developers to make it so players can create their own competitions and invite their friends and others if they'd like to expand their gaming network. GameOn is already being used by developers and studios such as Eden Games, GameCloud Studios, Game Insight, Mokuni Games, Nazara Technologies, nWay Games, Umbrella Games, and others.
And players are already winning prizes — but not cash, as Amazon is steering clear of gambling.
"We were particularly drawn to the real-world prizing aspect of GameOn. In-game tournaments drive player engagement, and prizing creates a stronger incentive for players to participate," said Jesse Cherry, senior product lead at nWay Games. "Administering real-world rewards is complex, and Amazon is a valuable partner who can make the logistics easy and seamless."
Topics:
Amazon
,
Amazon GameOn
,
Amazon Web Services
,
API
,
AWS
,
Cloud Computing
,
Developers
,
Echo Dot
,
Eden Games
,
eSports
,
Game Consoles
,
Game Insight
,
GameCloud Studios
,
Gamers
,
Gaming
,
GDC 2018
,
Jesse Cherry
,
Marja Koopmans
,
Mokuni Games
,
Nazara Technologies
,
Newzoo
,
nWay Games
,
PC
,
Prizes
,
Tournaments
,
Umbrella Games