Alphabet, dealing with pushback from regulators and struggles in its corporate culture, reported net profit that increased 37 percent to $9.19 billion in the quarter through September. Last year, during the same period, the company posted $6.7 billion. Although this growth exceeded analysts' expectations, overall revenue is actually down, growing 21 percent to $33.74 billion versus last year's 24 percent growth in the same period. Revenue from advertising, representing the majority of sales, grew 20 percent to $28.95 billion.
The Wall Street Journal reports that, "the results come after a period in which Alphabet lost more than one-sixth of its market capitalization in the span of three months." Impacted by "an October stock-market retreat," Alphabet's shares hit their lowest point in five months on Wednesday but then rebounded 4.4 percent on Thursday.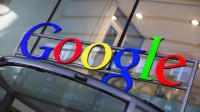 Among issues the company has been dealing with is the blowback from a WSJ report that it "never told users about a software bug that exposed the privacy data of hundreds of thousands of users," which led to the shuttering of "the consumer functionality of its Google+ social site."
Other issues Google has faced is turmoil over "its work with the U.S. military," sexual harassment claims that led to the firing of 48 staff members over two years, and its China plans. Chief executive Sundar Pichai was charged with protecting three senior executives after they were accused of "sexual misconduct," although Pichai responded that, "none of those fired in the past two years received an exit package," and that Google is "dead serious about making sure we provide a safe and inclusive workplace."
According to Google, sales in the "other" category, which includes cloud-computing services, Pixel smartphones and other hardware devices has grown 29 percent to $4.6 billion. But its core advertising business faces challenges, including competition from Amazon which, said eMarketer analyst Andrew Lipsman, "accounts for a growing number of product searches by U.S. users." Amazon's share of digital ad spending doubled from 2 percent last year to more than 4 percent this year, according to eMarketer.
Google is also challenged by rising costs, with "its payments to distribution partners account[ing] for 13.1 percent of revenue generated by the company's website traffic, a higher amount than the company spent a year ago and in the second quarter of this year."
Its capital expenditures also grew 49 percent to $5.2 billion, with the hiring of more employees and development of new technologies. "They are plowing all their cash into reinforcing their dominant position," said Pivotal Research Group senior research analyst Brian Wieser. "The question is, are they going invest in products that sell more ads or build flying cars which may never take off?"
Topics:
Advertising
,
Alphabet
,
Amazon
,
Andrew Lipsman
,
Brian Wieser
,
Bug
,
China
,
Cloud Computing
,
eMarketer
,
Finance
,
Google
,
Google Plus
,
Military
,
Pivotal Research
,
Pixel
,
Privacy
,
Regulation
,
Regulator
,
Revenue
,
Sales
,
Smartphone
,
Sundar Pichai
,
Wall Street