Twitter is augmenting its lineup of advertising options with new mobile-app install ads. These ads, which feature links directly to an app on Apple's App Store or Google Play, have already been appearing in users' Twitter feeds for a few months. The company says the beta tests were successful and it officially launched the new ad platform on Monday. Mobile-app install ads may help Twitter generate more revenue, most of which comes from advertising.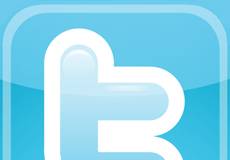 Twitter cited the success of apps TwoDots and Lyft in the blog post introducing the new mobile app promotion. TwoDots had over a million downloads through its mobile-app install ads on Twitter. Lyft also met its growth goals for a lower cost through Twitter ads. Other apps that were tested in the beta phase include Sims FreePlay, Real Racing 3, and Heroes of Dragon Age.
Mladen Raickovic, a general manager at Ad Parlor, told The Wall Street Journal, "During Twitter's beta test, apps that specialize in subscription services and flash sales had been particularly strong."
Twitter has also employed a new pricing model for its mobile-app install ads. The advertiser will only be charged if a user clicks the link to an app store or if they launch that app from Twitter. Usually Twitter charges when users favorite or retweet an ad.
Twitter is hoping to compete with Facebook, which has been offering mobile-app install ads since 2012. Those ads made up 59 percent of Facebook's total revenue in the first quarter.
Twitter is trying to emulate the same success, but it has different ways to target audiences than Facebook does. Advertisers will be able to target Twitter audiences by interest, keyword, TV preferences, gender, location, language, and "tailored audiences." MoPub will be handling the mobile-install ads for Twitter.
Topics:
Ad Parlor
,
Advertising
,
App
,
App Store
,
Apple
,
Beta
,
Facebook
,
Flash Sales
,
Gender
,
Google Play
,
Heroes of Dragon Age
,
Install
,
keywork
,
Language
,
Link
,
Location
,
Lyft
,
Mladen Raickovic
,
Mobile
,
MoPub
,
Pricing
,
Real Racing 3
,
Retweet
,
Revenue
,
Sims FreePlay
,
Social
,
Subscription Service
,
Targeting
,
Twitter
,
Twitter Feed
,
TwoDots