China and India are the world's most populous nations. Although most people in the industry know at least a bit about media & entertainment in these countries, an NAB 2019 panel brought in two native experts to paint a fuller, more realistic and even surprising picture. A discussion moderated by Corto founder/chief executive and ETC project lead Yves Bergquist brought together two leading experts: Whistling Woods' Chaitanya Chinchlikar from India and Dr. Charles Lee from China, both of whom gave in-depth presentations.
Chinchlikar was a key founding member of Whistling Woods, an Indian hub for film. "India already has huge volume in the M&E industry," said Chinchlikar, "Now we need to build value and enable this volume to be appropriately serviced and monetized." India's M&E market is valued at $24 billion and has enjoyed double-digit growth for the last 12 years.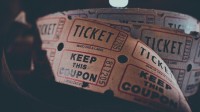 "The super-normal growth is OTT and eSports, both of which are expected to double their market share over the next few years," he said. From 2017 to 2018, online gaming grew 59.4 percent and digital media grew 41.9 percent.
India's film industry is not just Bollywood. Chinchlikar points out, "We are the largest film industry in the world by films made and tickets sold. This sector also has comfortable double-digit growth." He noted that India makes films in 23 languages and that the OTT share is growing. India now aspires to export its films to a global market, which was 10 percent in 2016 and went up to 16 percent in 2018.
"We have to make movies that appeal around the world, and not just the diaspora community," he said. Television is "the most consistently performing sector of the M&E industry," and the largest employer in the M&E market, adding 42 new channels every year.
Lee, who got his M.S. and Ph.D. in the U.S. and U.K., founded TWR Entertainment in 2010 to bring advanced graphics to China. He has been lead supervisor/CTO on 24 CG films. Lee notes, "The Chinese movie market overtook North America in the first quarter of 2018, and it is expected to be No. 1 worldwide in 2019." The number of tickets sold and total box office during Chinese New Year is an important indicator for the entire year, said Lee, who mentioned there has been a drop in ticket sales but "overall box office is still growing. It's a sign the market may be facing slower growth this year, but it's still big."
Chinese audiences always love a good comedy, but favor different genres about every two years. The current trend is sci-fi films; whereas in 2017, the genres were action-adventure ("Fast & Furious") and a Chinese war film that broke all box office records. This year's sci-fi film, "The Wandering Earth" did "very well, although it opened in a limited number of theaters."
"Local films are now doing very well, even better than Hollywood films," he said. "People are also paying more attention to online ratings. Feedback from the first week is crucial to box office success."
The biggest challenge in China, said Lee, is that talent and film professionals are in short supply. "It's in its early development in China," he explained. "People are willing to pay a lot for this. There are opportunities in pre-vis tools, character design, data wrangling, project tracking tools [and other production/post tasks]."