Social gaming company Zynga is releasing gambling games in the UK, where online gambling is legal. Zynga has partnered with British online gambling company Bwin.party to introduce gambling games for Facebook and mobile devices. The gambling titles plan to leverage the popular social and mobile aspects of online games. The partnership may also be a sign that others will enter the online gambling market.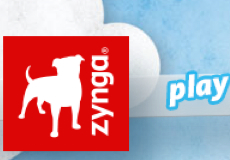 The two companies have created new Facebook gambling games, ZyngaPlusPoker and ZyngaPlusCasino, according to Business Insider. These games are Zynga's first titles for Facebook and mobile gambling.
Zynga has several versions of their gambling games with different features. Players can play for real money in ZyngaPlusPoker. In Zynga Poker, players can purchase virtual chips, but cannot cash out any winnings.
Players can also select a completely different game that is based on Bwin.party's official and regulated gambling game. These require proof of age and players must be in a location where gambling is legal.
Zynga is creating a distinction among its existing social games and upcoming gambling games in order to avoid confusion. But despite any differences, they will all be social.
The date of the actual release of Zynga's gambling games is unclear. Their debut depends largely upon final approval by the UK government.
The partnership with Bwin.party is largely seen as a move to accelerate Zynga's foray into online gambling. Bwin.party is already present in the UK gambling market, and it would have taken Zynga longer to gain regulatory approval for its own gambling games.
The entry into real money online gambling can be attributed to Maytal Olsha, a gambling executive who joined Zynga in 2012. The company has also acquired Spooky Cool Labs, which was founded by a team of slot machine experts, reports VentureBeat.
Topics:
British
,
Bwin
,
Bwin.party
,
Facebook
,
Gambling
,
Games
,
Gaming
,
Legal
,
Mobile
,
Money
,
Online
,
Online Gaming
,
Poker
,
Regulation
,
Social
,
Social Games
,
Social Media
,
Spooky Cool
,
UK
,
Zynga
,
ZyngaPlusCasino
,
ZyngaPlusPoker