YouTube is closing its original content group, citing the explosive growth of its revenue sharing YouTube Partner Program, which now has more than two million creator participants, chief business officer Robert Kyncl posted on Twitter Tuesday. "With rapid growth comes new opportunities and our investments can make a greater impact" applied towards initiatives like its TikTok competitor YouTube Shorts as well as the Black Voices and YouTube Kids funds and live shopping programs, Kyncl wrote. The six-year-old division's run ends March 1 with the exit of global head of original content Susanne Daniels, although some content will continue in a limited capacity.
Launched in 2016, Variety credits YouTube Originals with incubating such shows as "Cobra Kai," which moved to Netflix; the dark comedy "On Becoming a God In Central Florida," which spent a season on Showtime; and "Step Up," adapted from "fan favorite films" into a series about performing arts dance students, now at Starz. Beginning in 2018, Daniels and her team shifted focus to docs and unscripted fare under the loose category headings music, celebrity and creator-focused originals.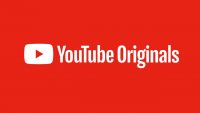 Google's YouTube "has long taken a trial-and-error approach to business ventures, spending millions to spin up efforts in e-commerce, gaming and social networking only to later abandon them," writes The Wall Street Journal, explaining the "company's philosophy of redirecting its massive profits from search into new products in hopes of diversifying beyond a digital ad business that accounts for 80 percent of total sales."
In the case of YouTube, while it consistently attracts "billions of viewers" with original videos uploaded by influencers and ordinary people (and repurposed content from other sources), it "never developed into a destination for original content" via subscription streaming, per WSJ's assessment.
Variety writes of its success in the music arena, with docuseries like "Justin Bieber: Seasons" and "livestreamed concerts with Taylor Swift, Coldplay, Paul McCartney and Andrea Bocelli." WSJ notes "the company last year reported that YouTube Music and Premium has 50 million subscribers, including trial users."
The move sees YouTube "deepening its focus on the so-called creator economy, which includes millions of podcasters, newsletter writers and video game streamers who are drawing ever larger amounts of money," WSJ reports. Kyncl explains in his Twitter post that YouTube has paid "more than $30 billion to creators, artists and media companies over the past three years."
WSJ writes that a YouTube spokesman says YouTube Originals "will continue in some limited fashion through some unscripted children's and other programming."
Topics:
Alphabet
,
Andrea Bocelli
,
Black Voices
,
Coldplay
,
Demi Lovato
,
Google
,
Justin Bieber
,
Netflix
,
Paul McCartney
,
Robert Kyncl
,
Showtime
,
Starz
,
Susanne Daniels
,
Taylor Swift
,
TikTok
,
Twitter
,
Video
,
Video Games
,
YouTube
,
YouTube Kids
,
YouTube Music
,
YouTube Originals
,
YouTube Premium
,
YouTube Shorts