VPN Unlimited has agreed to block BitTorrent traffic via sites such as The Pirate Bay as well as access to online pirate services on U.S. servers. The move is part of a settlement in a federal lawsuit brought by a consortium of independent film production companies. The complaint alleges that VPN Unlimited's subsidiary KeepSolid Inc. has perpetuated widespread copyright infringement. BitTorrent sites YTS and RARBG are also targeted in the settlement. By failing to disconnect repeat offenders, VPN and KeepSolid are accused of encouraging copyright infringement.
"Despite Defendant's knowledge that their subscribers are using their service to engage in widescale copyright infringements, Defendants failed to take reasonable steps to minimize the infringing capabilities of their service," reads the complaint, filed last year in U.S. district court in Virginia, with a screenshot from KeepSolid's help page featuring The Pirate Bay as a potential destination, according to a report in TorrentFreak.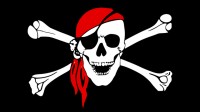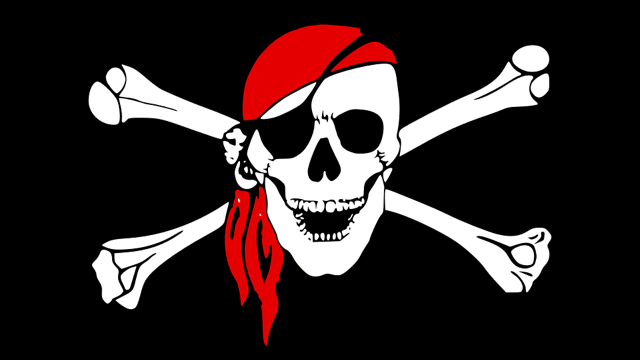 "Pursuant to the confidential settlement agreement, Plaintiffs have requested and Defendant KeepSolid has agreed to use commercially reasonable efforts to block BitTorrent traffic," the joint dismissal stipulation states, according to TorrentFreak, which reports the court has dismissed all claims against VPN Unlimited as a result of the agreement.
VPN Unlimited will additionally engage in targeted measures to prevent traffic to other pirate and proxy sites using the torrent protocol. TorrentFreak says the parties agreed to cover their own costs, "but it's unknown whether any monetary damages are involved. VPN providers Sharktech and Surfshark recently entered into settlement with the filmmaker coalition. Still unresolved are the filmmakers' claims pertaining to defendants Leaseweb, ExpressVPN and ZenMate.
VPNs, or virtual private networks, have become more popular in recent years as consumers aim to secure their identities and prevent tracking of online activities. Lawsuits by entertainment companies against VPNs have also become more common of late, with moviemakers taking a page from the music industry playbook by targeting ISPs, and now third-party VPNs, in an effort to choke-off those who profit through piracy.
In an editorial published by The Hill this month, CreativeFuture CEO Ruth Vitale wrote that "powerful companies in Silicon Valley have preyed on creatives for decades, growing rapidly off 'free' access to creative works," citing Commerce Department estimates "that digital piracy takes between $29.2 billion and $71 billion from the national economy every year" and anywhere from 230,000 to 560,000 American jobs.
This, from copyright industries whose global earnings contribute an estimated $1.5 trillion per year to the U.S. GDP, according to the opinion piece in The Hill, wherein Vitale, a veteran of Paramount Classics and New Line Cinema, implores President Biden "appoint a champion of copyright for the Intellectual Property Enforcement Coordinator (IPEC) position."
Topics:
BitTorrent
,
Commerce Department
,
Copyright
,
CreativeFuture
,
ExpressVPN
,
Intellectual Property
,
ISP
,
Joe Biden
,
KeepSolid
,
Lawsuit
,
Leaseweb
,
Movie
,
New Line Cinema
,
Paramount Classics
,
Piracy
,
RARBG
,
Ruth Vitale
,
Sharktech
,
Silicon Valley
,
Surfshark
,
The Pirate Bay
,
VPN
,
VPN Unlimited
,
YTS
,
ZenMate