As Google's YouTube continues its momentum with over one billion viewers per month, content choices are expanding and the site is attracting more advertisers. However, YouTube is facing competition from other online video sites such as Yahoo. Recently, the site lowered its prices for advertisements, but remains confident as Google CEO Eric Schmidt claims the "the future is now" for YouTube.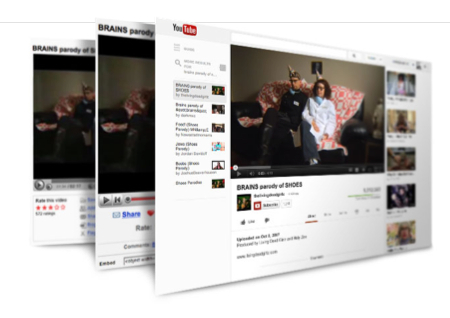 "Advertisers are looking for an alternative to broadcast television, but there's not a way to make a giant bet on online video right now because for a lot of advertisers, the medium is still unproven," says Michael J. Wolf, who runs Activate, a strategy consulting firm for media companies.
According to the Wall Street Journal, YouTube made 4 billion dollars last year in revenue, which was a 2.5 billion dollar increase from 2011. Because of the increase in online viewership, advertisers are adapting to the new platform in an attempt to reach consumers. However, advertising dollars for online video streaming has yet to match the money spent on TV advertisements.
"Research firm eMarketer said digital video advertising spending in the U.S. will hit $4.14 billion this year, up from $2.93 billion last year, paling in comparison to TV advertising spending, which is expected to reach $66.35 billion in 2013, up from $64.54 billion in 2012," reports WSJ.
However, YouTube remains confident that the Internet is the next platform for entertainment. At last week's Digital New Fronts, the company announced that it would be partnering to create even more original content with the Association of National Advertisers' Alliance for Family Entertainment.
"YouTube also celebrated DreamWorks Animation's purchase Wednesday of the teen-focused YouTube network Awesomeness TV for $33 million," reports Business Insider.
"This is a whole new form of content, content delivery and content consumption," said DreamWorks CEO Jeffery Katzenberg. "It's the medium of the future and the future has already arrived."
Topics:
Activate
,
Ads
,
Advertising
,
DreamWorks
,
DreamWorks Animation
,
DWA
,
eMarketer
,
Google
,
Katzenberg
,
New Fronts
,
Schmidt
,
Stream
,
Streaming
,
Television
,
TV
,
Video
,
Wolf
,
Yahoo
,
YouTube