After Yahoo purchased Tumblr for $1.1 billion in 2013, CEO and founder David Karp was promised that the site would remain an independent property. Tumblr would use Yahoo's advertising technology while Yahoo would use Tumblr's publishing tools. Now, Yahoo executives see Tumblr as their version of YouTube. Tumblr would solve YouTube content creators' complaints that they do not make enough money, and the poached YouTube stars would set up their new channels on Tumblr.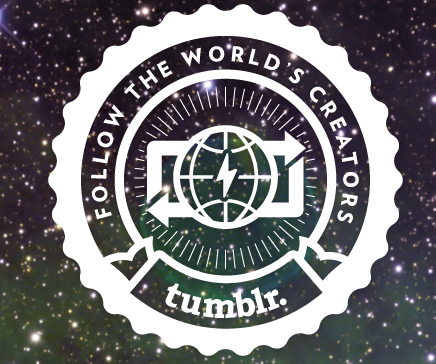 In the same way that YouTube runs separately from Google and Instagram runs separately from Facebook, Tumblr will continue to run separately from Yahoo.
"In this vision, Tumblr would become the exclusive distributor of videos from YouTube stars like JC Caylen, JennXPenn, Teala Dunn, Ricky Dillon, Connor Franta, JackJack, and Bethany Mota," reports Business Insider. "In late March 2014, Re/code's Peter Kafka and Kara Swisher reported that Yahoo was 'working on a plan to lure some of YouTube's most popular stars and networks to show their stuff on the site.'"
Tumblr is social in the way that it has a dashboard and users can follow others in order to reblog their content. The reblogged content would spread virally through the platform.
"That said, the plan could obviously change. In fact, while the idea has been in the works at Yahoo for many months now and is still going forward, its implementation has been more slow than some originally expected," notes BI. "One reason: YouTube stars are happier with YouTube than they used to be. We heard a story about how business is so good for some young YouTube stars, it's not unusual for them to turn down offers from basic cable channels offering them shows."