Microsoft's Xbox 360 is expected to surpass Nintendo Wii's accumulated lead in U.S. sales by the end of 2013. This projection is based on consistently increasing Xbox 360 sales over the past three years. Although the Wii is the best selling console worldwide, especially in Japan, the previous holiday season was marked by the rise of Xbox 360. Over the last year, the Xbox 360 has outsold the Wii in the U.S. by an average of more than 275,000 units per month.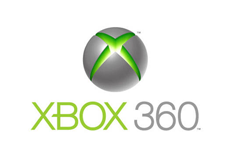 Microsoft, Sony and Nintendo will release new consoles by the end of this year. The Xbox 360 outsold the Wii last November and December, and this is expected to happen again as the Xbox 360 will have many new games available compared to what the Wii will offer.
"For the last three years (starting in June of 2010), the Xbox 360 has outsold the Wii in the U.S. every single month (save for December 2008, when a sales surge led the Wii to beat the Xbox 360 by half a million units)," reports Ars Technica. "Microsoft's sustained sales dominance in that period has reduced the Wii's American sales lead from over 9 million systems three years ago to just under 2 million units today."
Although a new Xbox is coming, Microsoft reports that it will continue selling the 360 for the next five years (Sony continued to make the PlayStation 2 available until this year).
Japan is a different case. According to the tracking firm Media Create, Nintendo outperforms both the Xbox 360 and PlayStation 3 in sales.
Worldwide, the Wii is the best selling console with nearly 100 million consoles sold. Xbox 360 and PS3 are each at approximately 75 percent of that figure.
"Will either Sony or Microsoft be able to take the worldwide sales crown from Nintendo in the next few years? It seems unlikely," suggests Ars. "Then again, it seemed unlikely back in 2010 that the Xbox 360 would ever be able to eliminate the Wii's sizeable sales lead in the U.S. Now, that seems inevitable."
Topics:
Console
,
Console Wars
,
Game
,
Gamer
,
Gaming
,
Global
,
Japan
,
Media Create
,
Microsoft
,
Nintendo
,
PlayStation
,
PS3
,
Sales
,
Sony
,
Trend
,
United States
,
US
,
Video Game
,
Videogames
,
Wii
,
Xbox
,
Xbox 360