The Trump administration is cracking down on counterfeit products sold over the Internet, warning warehouse operators and e-commerce platforms such as Amazon that they will pay fines if they don't help identify such products. The Department of Homeland Security released a report on the problem, and the White House in concert with U.S. Customs and Border Protection is leading the initiative. The recent trade agreement with China requires that country to curb counterfeiters or risk potential new tariffs.
The Wall Street Journal reports that, in addition to Amazon, "which increasingly hosts lucrative third-party sales on its platform," Trump's warnings were directed at "financial firms, logistics services and other companies that are positioned to help stem the rising tide of counterfeits and pirated goods."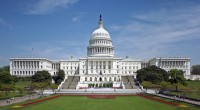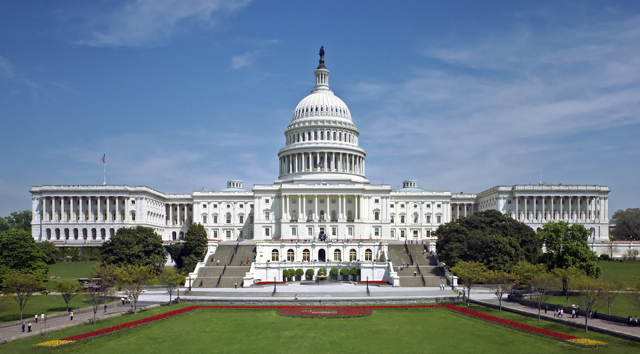 Even so, sources said the Trump administration is "considering adding some of Amazon's overseas operations to a list of global marketplaces known for counterfeit goods, in what would amount to a public shaming of the e-commerce giant."
According to the WSJ, the DHS report calls for legislation "to explicitly permit the government to seek injunctive relief against third-party marketplaces and other intermediaries dealing in counterfeit merchandise," and stated that law enforcement will "seek all available statutory authorities to pursue civil fines and other penalties against [cases they identify]."
White House trade advisor Peter Navarro stated that the initiative focuses on "e-commerce playing by a different set of rules that simultaneously hammer brick-and-mortar retailers, defraud consumers, punish workers and rip off intellectual-property rights holders."
The DHS report spells out that, "officials [will have the] power to scrutinize shipments even after they have cleared the border and moved to a regional warehouse." The officials will then notify warehouses about counterfeit goods and "request they pursue abandonment and destruction with the rights holders of any identical offending goods in their possession." Officials also plan to take a closer look at fulfillment centers in Mexico and Canada.
Last summer, custom agents conducted three "blitzes" at "international mail facilities, express-delivery hubs and other locations … [finding] violations in nearly 14 percent of the 20,861 shipments that were inspected, including roughly 5 percent of shipments that contained counterfeit goods."
"An acceptable rate of customs discrepancies for counterfeit products and other contraband, such as fentanyl or gun silencers coming in from countries like China, would be under 1 percent," said Navarro. But DHS's own data shows the problem is growing, with the "incidence of infringing goods at U.S. borders … [increasing] from 3,244 seizures in 2000 to 33,810 in 2018."
Acting DHS Secretary Chad Wolf stated that the private sector is "critical to helping secure supply chains to stem the tide of counterfeit and pirated goods," but WSJ points out that, "companies that profit from myriad small shipments have little financial incentive to comb carefully through their transactions or shipments."
Topics:
Amazon
,
Brick-and-Mortar
,
Canada
,
Chad Wolf
,
China
,
Counterfeit
,
Customs and Border Protection
,
Donald Trump
,
E-Commerce
,
Fulfillment Centers
,
Homeland Security
,
Intellectual Property
,
Internet
,
Law Enforcement
,
Legislation
,
Mexico
,
Peter Navarro
,
Piracy
,
Retail
,
Supply Chain
,
Tariff
,
Warehouse
,
White House