Big Tech is now one of the biggest lobbying groups in Washington, D.C. Facebook posted the greatest increase in spending last year, followed by Amazon, Apple and Microsoft. By increasing spending in lobbying, the companies hope to influence privacy legislation, pursue government contracts and rebut charges of unfair competition. Alphabet is the only Big Tech company to reduce its spending for lobbying in 2019, by 44 percent to $11.8 million. It also ended its relationship with lobbyists at six outside firms.
Bloomberg reports that Alphabet also "replaced Susan Molinari, a former Republican House member, with Mark Isakowitz, a onetime GOP Senate aide, to head up its Washington policy shop."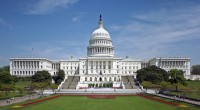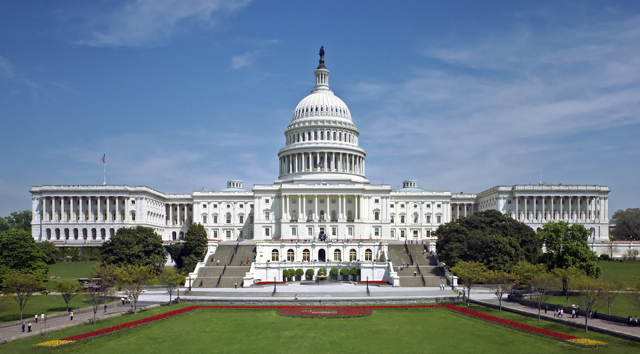 In the context of a Washington that is now hostile to Big Tech, "the five biggest tech companies by market value shelled out $62.2 million in 2019, 3 percent less than what they spent the year before," and outspent the U.S. Chamber of Commerce, "the biggest spender among the business groups … [which] spent $58.2 million to lobby in 2019." In comparison, the Pharmaceutical Research and Manufacturers of America spent $28.9 million.
Big Tech's spending for lobbying, says Bloomberg, is due to the antitrust probes launched by the Justice Department and the Federal Trade Commission as well as worries "about everything from Trump's trade deals to stalled privacy legislation and drone regulations." The Justice Department is investigating Google and eyeing Facebook, the FTC is examining Amazon and Facebook, and the House Judiciary Committee's antitrust panel, led by Rhode Island Democrat David Cicilline, also "has a sprawling inquiry underway."
Facebook spent $16.7 million in 2019 for lobbying, up from $12.6 million in 2018, "on such issues as intellectual property, cybersecurity, privacy, cryptocurrency and election integrity." Amazon increased its spending to "a record $16.1 million from $14.2 million," although the company also "experienced a number of high-profile failures" including the loss of a "$10 billion Pentagon cloud contract to rival Microsoft."
Apple also broke its own record for lobbying, with a $7.4 million spend in 2019, up 10 percent from 2018. Meanwhile, Microsoft spent $10.2 million in 2019, up from $9.5 million the year before. In addition to Microsoft winning the Pentagon cloud contract, "in August, Pentagon vendors also were awarded a contract worth as much as $7.6 billion to provide Microsoft software to the Defense Department."
The Big Tech companies are also lobbying for an "industry-friendly" federal privacy regulation, rather than a "patchwork of state privacy regulations, making compliance difficult" and are "again lobbying Congress to adopt a federal privacy law before the 2020 elections."
Huawei Technologies, which is "in the crosshairs of the Trump administration" and on a U.S. Commerce Department blacklist, spent $1.1 million in lobbying in Q4 2019 and "nearly $3 million for the full year, up from $165,000 in 2018," mainly to pay lobbyist Michael Esposito who "touts his connections to Trump, though the president has said he doesn't know him."
Topics:
Alphabet
,
Amazon
,
Antitrust
,
Apple
,
Big Tech
,
Chamber of Commerce
,
Cybersecurity
,
David Cicilline
,
Defense Department
,
Donald Trump
,
Facebook
,
Federal Trade Commission
,
Google
,
House Judiciary Committee
,
Huawei
,
Intellectual Property
,
Justice Department
,
Mark Isakowitz
,
Michael Esposito
,
Microsoft
,
Pentagon
,
Privacy
,
Susan Molinari