The experience of watching most online videos has so far been as passive as watching TV. However, several startups are developing new ways of creating interactive videos. These videos give the viewer the ability to select questions for an interview, change the course of a music video, or engage socially with video content. Some also provide content creators with a range of tools to embed websites and layer other content straight into the video.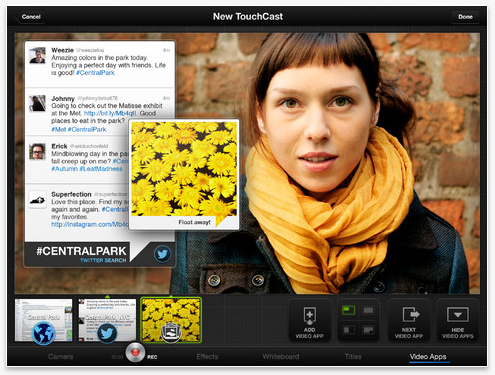 ESPN recently featured an interactive online video interview of "Mad Men" actor and host of this year's ESPY awards, Jon Hamm. The video allowed the viewer to select topics from an onscreen menu that Hamm and host Stuart Scott discussed.
This video technology was developed by startup Bedrocket. The company has been mainly a video content producer and distributor, but is beginning to offer more interactive video services.
Another company involved in ESPN's interactive interview is the Israeli-based Interlude. It has been developing interactive videos for several years, including a music video where the viewer selects what singer, Andy Grammer, does within the video, according to TechCrunch.
Brian Bedol, Bedrocket's CEO believes video viewers do not want to interact with programming, such as "Game of Thrones", reports AllThingsD. But there are other videos where stopping, searching, and other controls will be more appropriate, such as instructional videos or "SportsCenter," suggests Bedol.
In a related article, AllThingsD describes another startup: "TouchCast lets people create and watch videos that are layered with live Web pages, YouTube clips, Twitter streams and other digital touchpoints that viewers can expand, manipulate and turn on and off with their fingers."
"You can play with TouchCast now, via an iPad app; you should also be able to check out TouchCast videos via the company's website and, eventually, an embedded video player," notes the article. "The company is also trying to sell an enterprise version, via a phone-booth sized machine, to TV networks."
Topics:
App
,
Bedol
,
Bedrocket
,
Distribute
,
ESPN
,
ESPY
,
Game of Thrones
,
Grammer
,
Interactive
,
Interlude
,
iPad
,
Israel
,
Jon Hamm
,
Mad Men
,
Music
,
Online
,
Social
,
Sport
,
Sports Center
,
SportsCenter
,
Stuart Scott
,
Tablet
,
Television
,
TouchCast
,
TV
,
Twitter
,
Video
,
Viewers
,
Viewing
,
YouTube