On Friday, Solstice Studios' "Unhinged," a $33 million psychological thriller starring Russell Crowe, enjoyed a wide release in 1,823 locations across the country. Because most theaters are operating at 50 percent capacity due to the coronavirus pandemic, opening weekend box office was modest — $4 million — but considered a success given the unique circumstances. Solstice Studios chief executive Mark Gill predicted that "Unhinged" will earn "at least $30 million" in North America. The movie has already generated $8 million internationally.
The New York Times reports that 26 percent of U.S. screens in 44 states were open this last weekend, "each operating at limited capacity with additional safety protocols like mask wearing and touchless ticketing."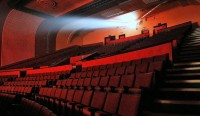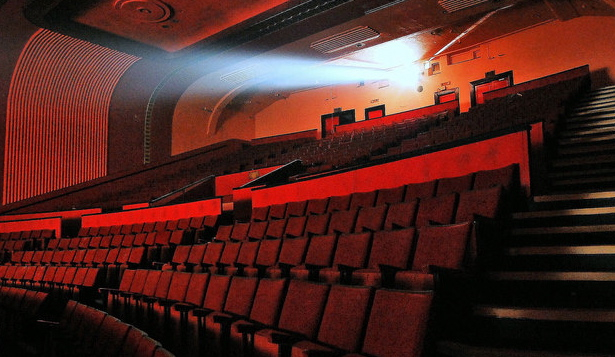 California, New Jersey, New York and four other states, accounting for almost 25 percent of national box office, still cannot open cineplexes, but "drive-in theaters in three California locales, including Los Angeles and San Francisco, generated the highest grosses of the weekend."
"Words on Bathroom Walls" also had a wide release this last weekend, earning $462,050 on 925 screens, and an "A" rating from audience survey firm CinemaScore.
This coming weekend, Disney will debut X-Men franchise "The New Mutants" in theaters and "Unhinged" will add 500 screens. Warner Bros. will debut "Tenet" on September 3, by which time "the theater industry hopes to have 70 percent of the nation's screens open." Also due out are "Wonder Woman 1984" on October 2 and Marvel's "Black Widow" on November 6. Other films first scheduled for 2020 have been pushed forward to next year, including the next James Bond film and the ninth version of the "Fast and Furious" franchise.
Deadline reports that, although box office numbers aren't boffo, "moviegoing habits aren't completely broken," noting that "only 12 of the top 28 DMA markets are open with hard-top theaters in New York, California, New Jersey, Maryland, Washington, Oregon, North Carolina and Arizona closed."
Drive-ins in big urban areas drew the biggest box office for "Unhinged," "despite big chains AMC, Regal and Cinemark reopening." The movie had its top markets in Dallas-Fort Worth, Houston, Chicago, Atlanta, Orlando, Las Vegas, Denver, Cleveland, Toronto and Austin.
"What's heartening is that more theaters are calling for the movie," said Gill. "We climbed up the first flight, and we're encouraged." It notes that Crowe has been "a fantastic supporter" of "Unhinged," doing whatever he can to help its marketing. Social media analyst RelishMix stated that prior to the weekend the film's "social media universe across YouTube views, Facebook, Twitter and Instagram was at 23.1M with a reposting video viral rate of 15:1."
Topics:
AMC
,
Black Widow
,
Cinemark
,
CinemaScore
,
Coronavirus
,
COVID-19
,
Disney
,
Facebook
,
Instagram
,
James Bond
,
Mark Gill
,
Marvel
,
Movie
,
Regal
,
RelishMix
,
Russell Crowe
,
Solstice Studios
,
Tenet
,
The New Mutants
,
Twitter
,
Unhinged
,
Warner Bros.
,
Wonder Woman
,
Words on Bathroom Walls
,
X-Men
,
YouTube