The growth of streaming TV means it's getting harder for networks to get their top shows noticed on welcome screens that feature services aggregated by the makers of the television, set-top box or dongle, but UK broadcasters are fighting back. A consortium of interests including the BBC, ITV, Channel 4 and ViacomCBS's Channel 5 are banding together to create a shared program service designed to better-position them against U.S. tech giants and new local TV laws currently in the works. The effort is being mounted through Digital UK, owned by the BBC, Channel 4 and ITV.
"The idea is to stay relevant and present a united front in negotiations with the new gatekeepers of streaming TV: Silicon Valley operating systems like Alphabet Inc.'s Android and smart TV manufacturers such as Samsung Electronics," Bloomberg reports.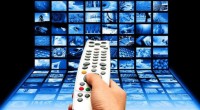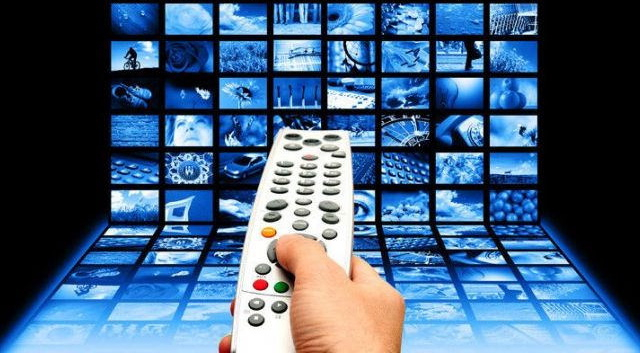 WarnerMedia's HBO Max has plans to launch across parts of Europe later this month, and Comcast's Sky announced yesterday that its has developed a smart TV called Sky Glass "that will run on its own operating system," The Wall Street Journal notes. Sky Glass will be available to UK Sky customers "later this month and in other European markets next year."
The UK broadcasters, who consider themselves to be serving the public interest rather than purely commercial goals, are worried their visibility will be "increasingly at the mercy of technology companies that would prefer to sell the best space on their landing pages to the highest bidder," Bloomberg writes. Efforts to ensure content "tiles" are seen on smart-TV user interfaces, recognized by voice commands and on real estate devoted to dedicated remote controls buttons are among the group's top concerns.
The mission's urgency has grown since COVID-19 lockdowns vaulted streaming to the forefront of content consumption technologies for TV. "Although broadcast channels and streaming services alike saw a big jump in their audience numbers at the start of the pandemic, the streaming services are the ones who have held onto these gains," said Julian Aquilina of Enders Analysis on Bloomberg.
Variety reports that for the first time, UK streaming audiences outnumber traditional pay-tv viewers.
The new platform's debut can also provide timely visibility when local broadcasters will be lobbying a government preparing to reform Britain's public broadcasting system. The previously established media laws gave a select few of the country's networks heightened visibility in exchange for their trust in producing news and content serving the public interest.
That arrangement, which covered traditional linear television, has no bearing on the streaming services that are now so popular. But those legacy channels now want their privileged status memorialized in law for the era of smart TVs. This new "super-app" is seen as a more efficient vehicle for driving that evolution.
Smart TV maker Samsung "has already pushed back," says Bloomberg, which notes "recent messaging from government ministers suggests they could be reluctant to grant any favors to the BBC and its public-sector peers." Privatization of Channel 4, which is state-owned and funded by advertising, is also mentioned as a possible government consideration.
Topics:
Advertising
,
Alphabet
,
Android
,
BBC
,
Channel 4
,
Channel 5
,
Comcast
,
COVID-19
,
Digital UK
,
Enders Analysis
,
Europe
,
Great Britain
,
HBO Max
,
ITV
,
Julian Aquilina
,
Linear TV
,
Networks
,
Pay TV
,
Samsung
,
Sky
,
Smart TV
,
Streaming
,
Television
,
TV Shows
,
United Kingdom
,
ViacomCBS
,
WarnerMedia