Tech workers are adjusting to new hiring conditions, with the larger firms in traditional digital power corridors said to be cutting back while diverse cities step-up to attract new businesses that can boost the local economy. Hiring freezes and layoffs among larger tech firms such as Apple, Netflix and Twitter are meant to mitigate fear of a looming recession. Into the void comes an increasingly aggressive phalanx of cities and towns across the U.S. providing grants and other perks to attract companies. The idea is businesses bring a tax base and staff can work remotely or take advantage of cost savings by relocating to more affordable markets.
The Wall Street Journal reports that "perks aimed at drawing skilled employees of faraway companies" started picking up steam through the height of the COVID-19 pandemic, increasing to 71 from 24 in the past 10 months, per Indianapolis-based MakeMyMove.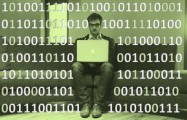 "Because these programs specifically target remote workers who have high wages, a disproportionate share of those who are taking advantage of them work in tech — and especially for Big Tech companies," writes WSJ in an article that proclaims: "Cities and towns are paying tech workers to abandon Silicon Valley. It's working."
For the greater part of the COVID pandemic, Big Tech and even startups in traditional locales "went on hiring sprees where would-be employees could name their price and expect rich, work-from-anywhere perks," but as macroeconomic uncertainty clouds forecasts, "more employers are scaling back or freezing hiring, rethinking how many of their positions should be remote and in some cases even rescinding job offers," The Wall Street Journal reports.
Last week, a small number of upcoming "layoffs at Microsoft" were announced in the wake of "earlier layoffs at Netflix, Coinbase Global Inc. and Twitter Inc." while "Google's CEO Sundar Pichai also told employees this week the company would slow the pace of hiring for the rest of the year."
Starting in 2019, the number of homes sold in Silicon Valley — Mountain View, Palo Alto and environs — peaked in early 2020 and has declined through June 2022, according to Real Estate Report. The median home sale price is $1,575,000 as of July, up 5 percent from the same month last year. "For the cost of a single home in San Jose, a person could buy nearly seven houses in Buffalo, New York," per a 2021 Lending Tree report.
Related:
Apple Joins Fellow Tech Giants in Putting a Lid on Hiring, Bloomberg, 7/18/22
TikTok Starts Layoffs in Company-Wide Restructuring, Wired, 7/18/22
Topics:
Alphabet
,
Apple
,
Big Tech
,
Buffalo
,
California
,
Coinbase
,
COVID-19
,
Employment
,
Google
,
Hiring
,
Layoffs
,
Lending Tree
,
MakeMyMove
,
Microsoft
,
Mountain View
,
Netflix
,
New York
,
Palo Alto
,
Real Estate
,
Recession
,
Remote Work
,
San Jose
,
Silicon Valley
,
Startups
,
Sundar Pichai
,
Tech Workers
,
TikTok
,
Twitter