The U.K. government released a 150-page report stressing that the country needs to update its antitrust policies to deal with big technology companies. The report, which was ordered by the U.K.'s top treasury official, Exchequer chancellor Philip Hammond, states that the U.K. should implement tighter rules on acquisition in the tech sector to make it easier for new competitors to arise. The European Union and U.S. presidential hopefuls Senator Elizabeth Warren and Senator Amy Klobuchar have expressed similar points of view.
The New York Times reports that Harvard professor of economic policy Jason Furman, who "led the group behind the report, " noted that, "there isn't sufficient competition today" and that addressing this issue "is one of the most important [global] economic policy questions."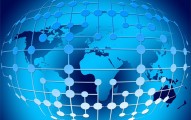 The report asked for the creation of a "digital markets unit" to "require companies to allow consumers to move data from one service to another … [and] make data available to competitors, a bid to lower barriers to entry by forcing them to share information." It also called for "a code of conduct to be drafted for the biggest tech companies that would be enforceable with fines."
The U.K. report, says NYT, is "part of a broader review of tech industry policies as the country prepares to exit the European Union." The U.K. is "also considering taxes on tech companies and making Internet companies liable for the spread of misinformation, hate speech and terrorist content on their platforms." Parliament must approve any new regulations.
The report also noted that, while the hands-off approach to regulating online companies has helped it to thrive and offer free Internet services and online shopping, it also "created consequences related to privacy and lack of competition." The report added that, "over the last 10 years … the five largest tech companies have made more than 400 acquisitions globally," none of which was blocked and only a few of which required conditions for approval. Furman, who was also a former Obama adviser, doesn't believe it's necessary to break up big tech companies.
One argument against regulation is that, as technology changes, new companies will emerge. But the report said, "that rationale no longer applied because the barriers of entry for young companies were much higher," pointing to the leadership of Amazon, Facebook, Google, and Microsoft "in the most promising emerging technologies, like artificial intelligence … because of the importance of data for the successful use of these tools."