The battle over encryption is heating up on Capitol Hill where Manhattan district attorney Cyrus R. Vance Jr. said his office hasn't been able to decrypt 230 iPhones possibly containing important crime-related information. Google general counsel Kent Walker and Microsoft president Brad Smith also visited lawmakers to make the counter-argument that weakened encryption would make their technology less secure. These latest salvos are part of a battle that ignited when Apple refused to decrypt a mass-shooter's iPhone.
The New York Times reports that the impasse between Silicon Valley and the U.S. government resulting from the San Bernardino mass shooting is broadening.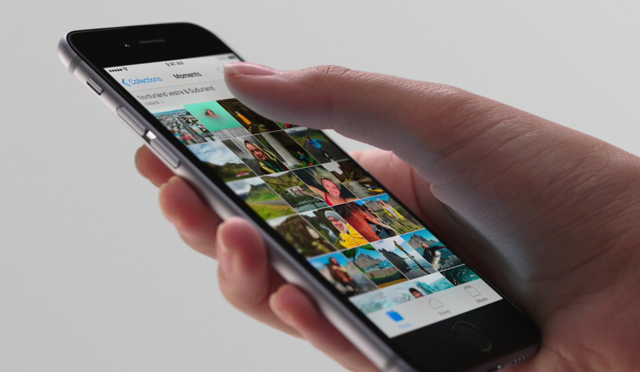 Senators Richard M. Burr from North Carolina and Diane Feinstein from California co-wrote a draft bill that would require tech companies to comply with court orders to decrypt data. Law enforcement officials "immediately announced their support of the bill and began to push lawmakers to back it," and trade groups representing tech companies started bombarding congressional offices with letters expressing concern.
Also part of the escalating fight, The Wall Street Journal reports that Twitter has now barred U.S. intelligence agencies from using Dataminr, a private company that mines public Twitter feeds for clients.
Twitter, which owns 5 percent of Dataminr, says it has a long-standing policy "barring third parties, including Dataminr, from selling its data to a government agency for surveillance purposes." Nonetheless, those same intelligence agencies have been accessing Dataminr data for the last two years.
Dataminr detects patterns in the "hundreds of millions of daily tweets, traffic data, news wires and other sources," matching them with market information, geographical data and other things "to determine what information is credible or potentially actionable." It gave U.S. intelligence agencies information about the Paris terror attacks "shortly after they began to unfold," as well as information on the Brussels attacks 10 minutes ahead of news media.
The decision doesn't impact Dataminr's relationship with financial institutions, news media or other clients, but analysis of Twitter and other social media platforms is increasingly important to the intelligence community, which tracks battlefield positions, threats and other crucial information that way.
"If Twitter continues to sell this [data] to the private sector, but denies the government, that's hypocritical," said former National Security Agency deputy director John C. Inglis. "I think it's a bad sign of a lack of appropriate cooperation between a private-sector organization and the government."
"This is an escalating fight," adds Information Technology and Innovation Foundation president Robert D. Atkinson, speaking to the impasse between the government and tech companies. "It's become the focus now in Washington, with hearings and legislative activity."
Law enforcement officials points the finger at tech companies. "There's no question our relationship with the tech industry has gotten worse, and now it seems like the tech industry is taking every opportunity they have to put up obstacles in our way, including trying to derail legislative efforts that would give law enforcement what they need to keep people safe," said International Association of Chiefs of Police president Terrence Cunningham.
Topics:
Apple
,
Brad Smith
,
Brussels
,
Congress
,
Cyrus Vance
,
Dataminr
,
Decryption
,
Diane Feinstein
,
Encryption
,
Federal Government
,
Google
,
Intelligence Agencies
,
iPhone
,
John Inglis
,
Kent Walker
,
Law Enforcement
,
Microsoft
,
National Security Agency
,
Paris
,
Richard Burr
,
Robert Atkinson
,
San Bernardino
,
Senate
,
Silicon Valley
,
Smartphone
,
Terrence Cunningham
,
Twitter