Twitter recently announced that it would launch several new features within the coming months designed to improve functionality and increase usage by loyal and casual Twitter users alike. The company plans to improve its private messaging function by the end of this year. The ability to shoot and upload videos, a display to show top tweets that users missed, and other helpful new features are expected to roll out next year. Twitter's shares rose sharply following the announcements.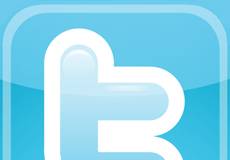 Twitter is looking to establish itself as a premiere Internet company despite recent struggles with management and declining usage. The company has 284 million monthly users globally and posts have stagnated at around 500 million tweets per day. However, the company wants to focus on improving content and attracting more users, instead of increasing the number of posts.
One of the biggest improvements to content will be shareable video. Twitter has been slow to let video onto Twitter timelines. Currently, users can only share 6-second Vines, GIFs, and links to longer videos. The new video feature will allow users to upload, edit, and share video, which will finally make Twitter more competitive with Facebook and Google in the online video space, according to The Wall Street Journal.
Twitter also doesn't want users to miss any of its best content. When users log on, they will soon get a display of the top tweets that they missed while they were away. Also, people will be able to privately tweet their followers. For casual Twitter browsers, the social network wants to make it easier to find the best tweets from Google searches and filter tweets around location.
Other new features include an instant timeline and new apps. The company wants to get users set up with their account faster, so it is introducing an "instant timeline" that will automatically pull tweets from preference-based suggested accounts as soon as the user activates an account. Twitter also wants to invest in new apps, but there are no details regarding that plan yet.
After a day of presentations, the investors seemed to regain confidence in the micro-blogging site. The New York Times reports that shares were up 7.5 percent, closing at $42.54. In May, Twitter's shares were at a low of around $30.
Topics:
Analysts
,
App
,
Facebook
,
GIF
,
Google
,
Google Search
,
Instant Timeline
,
Internet
,
Investor
,
Management
,
Messaging
,
Microblog
,
Online Video
,
Private Messaging
,
Search
,
Social Media
,
Social Network
,
Stock
,
Timeline
,
Tweet
,
Twitter
,
Video
,
Vine