Google's Chromecast streaming device now supports new game apps that viewers can play on their TV screens. The games include both board game classics, like sped-up versions of Scrabble and Monopoly, in addition to new titles. Users must download the corresponding game app to their mobile phones and then they can use their phones to play the games on their TV screen. The relatively quick games are more like mobile games than they are like traditional video games.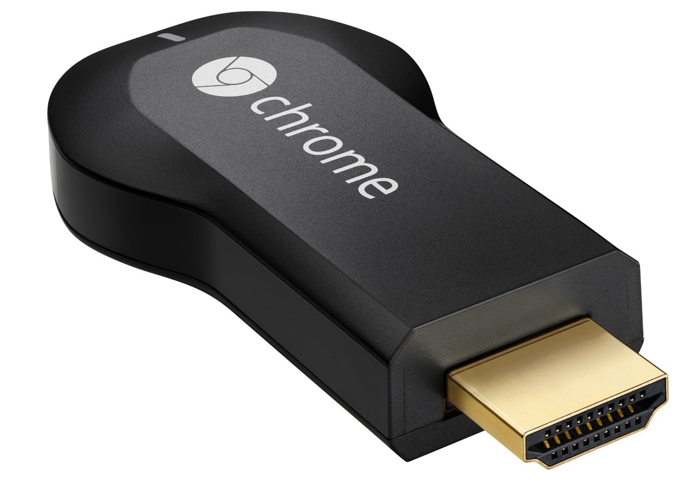 Most people play only short rounds of games on their phones, so Google picked fast games for the new concept. There are some abbreviated versions of classic board games like Hasbro's "Monopoly Dash," "Scrabble Blitz," and "Connect Four Quads." Other options include "Wheel of Fortune," "Just Dance Now," and two Google-originals, "Big Web Quiz" and "Emoji Party."
Unlike most mobile games, though, these games are designed to be played with friends sitting on the same couch.
"Once you have this connection between your phone and your TV, you can start to think about things that weren't possible before," said Rishi Chandra, director of product management for Chromecast. "Can we build a new gaming experience around social games?"
The Chromecast, a video streaming stick that plugs into a TV, will be competing against several other products from Roku, Amazon, and Vudu this holiday season, and games might be one way to set it apart. Currently, Chromecast allows viewers to stream content from apps like Netflix, HBO Go, Hulu Plus and Pandora.
Google may also be using Chromecast's new capabilities to drive users to Google's Play Store. According to The New York Times, Google's "other revenue," which includes revenue from the Play Store, increased 50 percent to $1.8 billion last year.
Topics:
Amazon
,
App
,
App Store
,
Big Web Quiz
,
Board Game
,
Chromecast
,
Connect Four Quads
,
Emoji Party
,
Games
,
Gaming
,
Google
,
Hasbro
,
HBO GO
,
Hulu Plus
,
Just Dance Now
,
Mobile
,
Monopoly Dash
,
Netflix
,
Pandora
,
Play Store
,
Rishi Chandra
,
Roku
,
Scrabble Blitz
,
Smartphone
,
Streaming
,
TV
,
Video
,
Vudu
,
Wheel of Fortune