Sony unveiled PlayStation Vue yesterday, its cloud-based TV service that will soft launch this month with about 75 channels. The service will offer live TV and on-demand content without the need for a cable or satellite subscription, but viewers will initially need a PS3 or PS4 console. Users can also save favorite shows to the cloud. During the initial test rollout, consumers will have access to channels from CBS, Discovery Communications, Fox, NBCUniversal, Scripps Networks and Viacom.
Sony plans to open the service to other devices in the future. While pricing and packaging deals have yet to be announced, PlayStation Vue is expected to launch commercially during Q1 2015.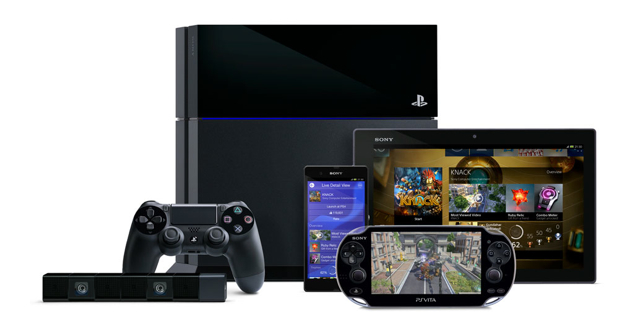 "PlayStation Vue will begin an invite only beta preview during November for select PlayStation 4 and PlayStation 3 owners, with a phased rollout starting in New York followed later by Chicago, Philadelphia, and Los Angeles," explains the press release. "The service will also become available on iPad shortly thereafter, and later on more Sony and non-Sony devices."
On demand content will be available for up to three days, while cloud-stored favorites will be available for up to 28 days. The service will also recommend content based on viewing history.
"PlayStation Vue marks the first multi-channel television service that runs over the Internet and bypasses the traditional cable and satellite TV providers," reports CNET.
"For Sony, Vue is the company's attempt to dominate the living room beyond video games, turning its PlayStation console into a hub for the home. The online service could potentially be a boon to cord-cutters — consumers who eschew traditional paid-TV for a broadband connection and a collection of online video services — although the price of Sony's service will be a key factor."
Topics:
Beta Preview
,
Cable
,
CBS
,
Chicago
,
Cloud
,
Cord Cutters
,
Discovery Communications
,
FOX
,
Game Console
,
Gamers
,
Internet
,
iPad
,
Live TV
,
Los Angeles
,
Movies
,
NBCUniversal
,
New York
,
On Demand
,
Philadelphia
,
PlayStation 3
,
PlayStation 4
,
PlayStation Vue
,
Satellite
,
Scripps Networks
,
Streaming
,
Subscription
,
Tablets
,
TV Shows
,
Viacom
,
Video
,
VOD