Media blogger and former Reuters social media editor Matthew Keys wrote this week that three sources inside Twitter have confirmed that the microblog is working to launch a new feature that would allow users to edit their tweets after they are already published. According to the company employees, the feature has been a priority at Twitter as it looks to expand partnerships with media organizations and original content producers.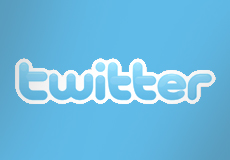 "Once a user publishes a tweet, an 'edit' feature will be present for a limited amount of time (Twitter is still currently working out the length of time the feature would be available)," reports Keys via The Desk. "The feature would allow a user to make 'slight changes' to the contents of a tweet, such as removing a word, correcting a typo or adding one or two additional words."
"An edit could only be performed once per tweet," notes Keys. "Once the edit is made, it would be immediately visible on that user's Twitter feed. The edit would also show up on the feed of anyone who re-published the tweet using Twitter's built-in 're-tweet' feature."
"This editing tool would allow conscientious users to correct their mistakes, which would improve the overall Twitter experience," suggests Digital Trends. "Of course, it could also be used to change the meaning of a tweet, which could be a problem for people who choose to re-tweet something — and giving people the ability to alter the message they tried to put out might encourage hapless politicians and brands to try to cover up mistakes instead of admitting to them and taking responsibility for offensive or irresponsible micro-missives."
"For what it's worth, my own sources — who are usually fairly knowledgeable about the situation — have said that Twitter is not actively working on such a feature, although they wouldn't rule out one appearing in the future," writes Matthew Ingram for GigaOM.
Ingram questions whether such a change is necessary and how it might negatively impact the nature of Twitter: "I have to wonder whether the inability to alter a tweet isn't one of those things that makes Twitter what it is — for better or worse — just like the artificial restriction on the length of a tweet. The whole idea of Twitter is that it's a stream of content that flows by, and you check in periodically and then the stream continues to flow."
Also worth noting, CNET reports that despite Keys' contention, multiple sources familiar with the matter have denied that Twitter is actively working on an edit feature. However, one of the reported features remains compelling.
"Keys also said that Twitter would reportedly try to prevent bait-and-switch tweets with an editorial algorithm that could determine when the import of a tweet has been changed significantly," notes CNET. "The report does sound plausible as the social network has a well-deserved reputation for spreading misinformation quickly and would seemingly be interested in helping people set the record the straight when they disperse bad information."
Topics:
Algorithm
,
Blogger
,
Brand
,
Communicate
,
Communication
,
Content
,
Context
,
Corporation
,
Desk
,
Edit
,
Editor
,
Editorial
,
Feature
,
Feed
,
Ingram
,
Keys
,
Message
,
Microblog
,
Network
,
Politician
,
Producer
,
Publish
,
re-tweet
,
Retweet
,
Reuters
,
Share
,
Sharing
,
Social
,
Social Media
,
Sources
,
Stream
,
Tweet
,
Twitter
,
Typo