Twitter launched a standalone music app this weekend for a handful of "influencers." The app, expected to be publicly available in a week, uses technology from music discovery site "We Are Hunted." The Australian startup has been working with the social media giant to create an app called "Twitter Music," which suggests music based on which accounts a user follows, and offers new tracks from favorite artists and up-and-coming musicians.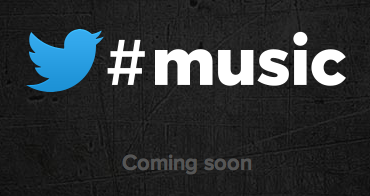 "Twitter is launching its new music discovery app for iOS devices, timed to the start of the Coachella music festival this weekend," wrote AllThingsD on Friday. "But for now, only a handful of 'influencers' are going to get their hands on it."
The We Are Hunted service "creates a kind of Billboard chart for online music, monitoring popular songs on blogs, social media, message boards and BitTorrent. Users can stream music, create playlists and share their favorites on social media," explains CNET.
"Twitter Music, which is set to arrive in the wake of key competitor Facebook overhauling the music section of its News Feed, shows Twitter taking new steps into becoming a full-fledged media company," suggests CNET. "The app acknowledges the key role music has played in drawing new users to the service — particularly younger, mainstream users. Pop stars have some of Twitter's most popular accounts, with followings in the tens of millions. The TwitterMusic account has 2.3 million followers — not a bad perch from which to launch an eponymous app."
Twitter Music will recommend songs and artists based on artists that users are following. It will also recommend songs and artists that other people are following, when a user is following those people. Links to songs will be shared using the hashtag #NowPlaying, and a "Popular" tab will introduce songs trending on We Are Hunted.
When users want to hear a song, the music is then streamed through SoundCloud. Users can also watch the latest music videos via VEVO.
"Artists and songs are displayed in an elegant grid design," reports CNET. "Tapping on the tile for an artist causes the tile to expand, showing a short biography along with links to any music the artist has stored on SoundCloud, or to song previews from the iTunes store. Users then tap a 'play' button to start streaming the music."
"There's no question that Twitter and music go well together," the We Are Hunted team wrote in a post on its website. "Artists turn to Twitter first to connect with fans, and people share and discover new songs and albums every day."
Topics:
App
,
Artist
,
Band
,
Coachella
,
Facebook
,
iOS
,
iTunes
,
mobile music
,
Music
,
Smartphones
,
Social
,
Song
,
SoundCloud
,
Streaming
,
Twitter
,
Twitter Music
,
Vevo
,
We Are Hunted