Twitter has entered into a deal with FOX Sports, which will create and distribute exclusive content on the social platform for all upcoming FIFA World Cup Qatar 2022 and FIFA Women's World Cup Australia & New Zealand 2023 tournaments. Appearing at the IAB NewFronts this week, Twitter also talked-up new and expanded deals with media partners NBCUniversal, E! News, Condé Nast, Essence and Sean "Diddy" Combs' Revolt Media. The NewFronts announcements are important for Twitter, which accepted a buyout offer by Elon Musk that has some advertisers worried.
Musk's tweets are often controversial and sometimes considered disparaging. The billionaire entrepreneur has been labeled "Twitter's biggest troll" by Yahoo, and Wired writes that insiders are concerned the "loosening of rules" Musk stated as a goal in purchasing Twitter may herald "a troll takeover."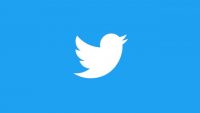 Advertisers are apparently not immune to such fears and "have already begun planning how to stop spending on Twitter if Elon Musk's takeover leads to the service becoming a more toxic and abusive social network," TechCrunch reports. At the NewFronts, Twitter "is faced with a group of media buyers who are worried about the future of the social network as a 'brand-safe' platform for their marketing efforts."
Amidst what TechCrunch described as a "boisterous" NewFronts presentation, Twitter touted its new advertiser opportunities and sponsor showcases. Twitter is introducing a pilot program to expand real-time highlights around global news events, letting advertisers buy pre-roll spots on live event pages.
As part of the FOX deal, FOX Sports will "present in-match previews, near real-time highlights, and live pregame shows for the World Cup matches in 2022 and 2023 exclusively for Twitter via @FOXSports and @FOXSoccer," Variety reports, noting "the productions will feature analysis from Fox Sports personalities, including interactive Q&As and weekly live audio events in Twitter Spaces."
The FIFA World Cup Qatar takes place November 21 to December 1, while the FIFA 2023 Women's World Cup Australia & New Zealand is scheduled for July 20 through August 20.
Twitter unveiled a partnership with NBCUniversal that will see the studio become the first social partner to test iSpot engagement measurement integration, "providing better analytics to advertisers who purchase Twitter Amplify sponsorships from NBCU about incremental audience reach," Variety writes.
A global, multiyear Condé Nast content agreement that will see Twitter live-streaming from events including the Vanity Fair Oscar Party Red Carpet, Vogue's Met Gala Red Carpet and the Pitchfork Music Festival, while E! News launches the made-for-Twitter show, "While You Were Streaming," hosted by NBC4-LA's Danielle Robay and featuring rotating guests.
While Essence extends existing Twitter content, including reporting from the Global Black Economic Forum, Combs' Revolt will expand its Twitter content, which includes a variety of sports and lifestyle-themed shows.
Related:
Elon Musk Hates Ads. Twitter Needs Them. That May Be a Problem, The New York Times, 5/5/22
Topics:
Advertiser
,
Advertising
,
Australia
,
Conde Nast
,
Danielle Robay
,
E! News
,
Elon Musk
,
Essence
,
FIFA Women's World Cup
,
FIFA World Cup
,
FOX Sports
,
IAB
,
iSpot
,
Marketing
,
NBC
,
NBCUniversal
,
New Zealand
,
NewFronts
,
Pitchfork Music Festival
,
Revolt Media
,
Sean Combs
,
Social Media
,
Twitter
,
Twitter Amplify
,
Twitter Spaces
,
Vanity Fair
,
Vogue