Toggle, a participant in the second annual Media Camp accelerator program at Warner Bros., has developed a small, affordable, Wi-Fi-enabled HDMI device that it claims acts as a "physical key" to UltraViolet lockers. Toggle believes that its dongle (which looks similar to Google's Chromecast) would eliminate the need for retailers and content companies to create silos for delivering their content to television. Via Wi-Fi, the dongle would stream UV content to HDMI-equipped TVs.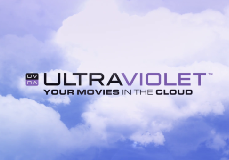 "Instead of every studio and retailer setting up their own solution for delivering UltraViolet content, Toggle (which has raised an initial round of seed funding from Warner) would provide universal access to UltraViolet libraries for the consumer, using a device that could cost as little as $20," reports Home Media Magazine.
According to Adam Johnson, co-founder of Toggle, the device would feature embedded apps and would not need to synch to other devices.
Mike Takac, EVP of sales for Warner Bros. Home Entertainment, noted during the Media Camp that getting UltraViolet content to the living room has been a struggle. "When we walked out of the room, we were really jazzed," he said about the first meeting that he and other execs had with Johnson.
David Bishop, former president of Sony Pictures Home Entertainment, and Mitch Singer, former chief digital strategy officer of Sony Pictures Entertainment, are members of Toggle's board.
Singer is also the current president of the Digital Entertainment Content Ecosystem, the consortium behind UltraViolet. Toggle became a member of DECE in January of this year.
In addition to the Warner investment, other reports suggest Toggle has a deal with a major retailer and the startup will introduce its first product by October.
Topics:
Accelerator Program
,
Adam Johnson
,
App
,
Chromecast
,
Cloud
,
David Bishop
,
DECE
,
Digital Entertainment Content Ecosystem
,
Digital Locker
,
Distribution
,
Dongle
,
Google
,
HDMI
,
Hollywood
,
Media Camp
,
Mike Takac
,
Mitch Singer
,
Movie
,
Producer
,
Retailer
,
Sony
,
Storage
,
Streaming
,
Studio
,
Toggle
,
TV
,
UltraViolet
,
Video
,
Warner Bros.
,
Warner Bros. Home Entertainment
,
Wi-Fi