TikTok is pivoting to longer videos. The social platform that became the fastest-growing ever on the strength of short-form videos and had competitors scrambling in its wake to copy the format, is now allowing users to post videos of up to 10 minutes. Launched by China's ByteDance in September 2016, TikTok was initially formatted for videos of 15-seconds or less. In 2018, when it merged with Chinese lip-sync service Musical.ly, it permitted videos of 1 minute, and then bumped up to three-minutes last summer. By September 2021 TikTok announced it had hit one billion users worldwide in only five years.
Earlier this month, word began spreading that TikTok would be adding longer videos in  response to advertisers, which Wired wrote needed longer videos "to sustainably grow its revenue." Now, TechCrunch reports that the longer format is officially rolling out.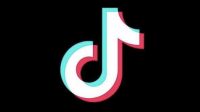 "Today, we're excited to start rolling out the ability to upload videos that are up to 10 minutes, which we hope would unleash even more creative possibilities for our creators around the world," TikTok announced Monday.
In addition to advantages for advertisers and creators, the change is expected to make it easier for users to keep track of consecutive installments without having to search-out the correct episode in multi-part tutorials and other series content. Beyond that, the development "makes TikTok even more of a competitor to YouTube, which pulled in $28.8 billion in ad revenue in 2021," TechCrunch writes.
"TikTok is investing heavily to meet its goal of tripling its advertising revenue from about $4 billion last year to roughly $12 billion this year, per a report in Chinese media outlet LatePost," writes eMarketer. Additionally, eMarketer says TikTok has named software platform CreatorIQ as an "official marketing partner," allowing CreatorIQ "to offer brands access to key first-party insights on audience demographics, growth trends, and performance."
With about 1.5 billion monthly active users at present, "TikTok is the most popular social video platform, thanks to its addictive algorithm that has made it incredibly popular with Generation Z and millennials," eMarketer summarizes.
In addition to chasing YouTube, the longer content allows TikTok to try to "capture an older audience and increase overall engagement time on the app," says The Verge, adding that all the social media platforms "are trying to get the formula right," when it comes to video length and sharing algorithms.
According to TikTok, the 10-minute video option will be introduced globally in the weeks ahead. TechCrunch explains that "users will be notified when they receive the update. They'll also need to ensure that they're using the latest version of TikTok before trying out the feature."
Topics:
Ad Revenue
,
Advertising
,
ByteDance
,
China
,
CreatorIQ
,
Generation Z
,
Google
,
Long-Form Video
,
Marketing
,
Millennial
,
Mobile
,
Musical.ly
,
Short-Form Video
,
Social Media
,
TikTok
,
Tutorial
,
Video
,
YouTube