TikTok is looking to take on Amazon's Twitch, launching a subscription tier on TikTok Live that offers fans special access to content from their favorite creators for a monthly fee. Currently in beta, access to the new program is at the moment by invitation only, though the company says it will be rolling it out more broadly in the coming weeks. The Live Subscription monetization program is designed to let people "show their appreciation for their favorite Live creators," TikTok says. Participants will get profile badges, custom emotes and private chat.
"The monetization tool has powered video game streamers on Twitch for years and TikTok has taken note," Bloomberg writes, adding that "competition between the two apps is getting increasingly cutthroat" as live streaming becomes "one of the fastest-growing areas of social media."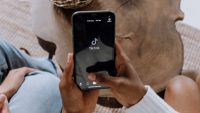 After making substantial investments in live content in recent years, TikTok now "lists 173 open positions referencing 'Live,' and 35 for 'gaming,' according to its website," reports Bloomberg.
Last week reports began to surface that TikTok was testing games, which are the core business for Twitch. "However, featuring games on the platform isn't the same as fostering a culture and industry of game live-streamers as Twitch has done," Bloomberg says.
One Twitch streamer who has been participating in TikTok's beta program since last month said "her most lucrative TikTok stream earned her $200 dollars for three hours of work. On Twitch, she says, she can earn $2,000 to $3,000 in that same period through subscription revenue and donations from fans on the platform," according to Bloomberg, which notes, "in the past, TikTok has been criticized by creators who feel the platform underpays them."
While gamers are among the TikTk Live Subscription beta testers, "the program isn't limited to that space," notes TechCrunch, pointing out that "TikTok has invited a broad variety of creators to try out subscriptions, including artists, vloggers, beauty experts, ASMR creators, Spanish-language creators, musicians, dancers and more."
Once their accounts are configured, "creators will have the option to turn their TikTok Live streams into a special 'subscriber-only' mode that would give only paid subscribers the ability to comment, though anyone could watch," TechCrunch writes, positing that "this could help creators get to know their best fans, offer exclusive fan Q&A's, and potentially also limit trolling, given that people would have to subscribe to post comments."
Topics:
Amazon
,
Artist
,
ASMR
,
Badges
,
Beauty
,
Beta
,
ByteDance
,
Content Creator
,
Creator Economy
,
Dance
,
Emotes
,
Fans
,
Gamer
,
Gaming
,
Live Streaming
,
Music
,
Private Chat
,
Q&A
,
Social Media
,
Social Video
,
Spanish
,
Subscription
,
TikTok
,
TikTok Live
,
Trolling
,
Twitch
,
Video
,
Video Game
,
Vloggers