Tidal unveiled an upgrade to its paid music plan and introduced two new plans — a cost-free tier (a first for the platform) and Tidal HiFi Plus. The standard $9.99-per-month subscription, now called Tidal HiFi, provides users with lossless and high-resolution audio and customized listening insights through features such as Tidal Connect and My Activity. With the new $19.99-per-month Tidal HiFi Plus, users get immersive formats including Dolby Atmos and Sony 360 Reality Audio as well as exclusive access to Tidal's Master Quality Authenticated recordings. Tidal also launched an innovative direct-to-artist payments program with plans to introduce fan-centered royalties next year.
Tidal, now owned by Jack Dorsey's Square, is looking to address what many artists view as the problematic payment model of streaming services. In general, "streaming services put all streams into one pile and pay artists, songwriters and rights-holders based on their percentage of that total number of streams," reports Variety.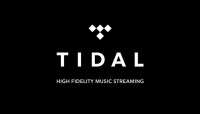 With Tidal's new 'user-centric' model, "creators and rights-holders would be paid based on how much each user streams their music — so if someone streams nothing but Maroon 5 or MC Hammer or Frumious Bandersnatch, that artist would receive all of the revenue derived from that subscription."
According to Tidal, the direct-to-artist model will offer monthly payments to the most-streamed acts in addition to their streaming royalties. Tidal will pull a portion of the subscription fees from HiFi Plus accounts and pay directly to the users' most listened-to artists. Users can see in their activity feed where their membership fees are directed.
"With support from the vast majority of our record label and distributor partners, we're making royalty payments more transparent for artists and rights holders, and more empowering for fans," Tidal explains. "And by working with payment services Square, Cash App, and PayPal, we're looking to ensure quick and seamless payouts to artists."
"Tidal is giving artists fairer earning terms and quicker payments, and fans are getting a better way to support their favorite artists," said Jesse Dorogusker, head of Tidal. "These offerings are the first step of many, as we're excited to collaborate with artists to evolve our tools to help them continue to grow and create on their own terms."
The fan-centered royalties, another feature exclusive to the Tidal HiFi Plus tier, makes a change to the traditional royalty model. According to Tidal, "royalties will be paid based on the actual streaming activity of individual HiFi Plus subscribers as opposed to the industry accepted method of aggregating streams." This change is scheduled for 2022.
"All of this comes as Spotify HiFi, announced nearly nine months ago at this point, has still yet to launch," reports The Verge. "Spotify has only said that its lossless tier is expected to be available 'later this year'."
Topics:
Artist
,
Audio
,
Cash App
,
Dolby Atmos
,
Immersive Music
,
Jack Dorsey
,
Jesse Dorogusker
,
Lossless Audio
,
Music
,
Music Fans
,
PayPal
,
Royalties
,
Songwriters
,
Sony 360 Reality Audio
,
Spotify
,
Square
,
Streaming
,
Subscribers
,
Subscription
,
Tidal
,
Tidal Connect
,
Tidal Free
,
Tidal HiFi
,
Tidal HiFi Plus