Mobile shopping just got even easier thanks to a new app called TheTake, which enables users to find the products they have been eyeing from their favorite movies. TheTake launched last week with a database of scenes from more than 100 movie titles. The app uses audio and image recognition technology to identify the products in a scene and gives users related links to retail stores that sell the items. The app may leverage the growing trend that shows mobile shopping sales are on the rise.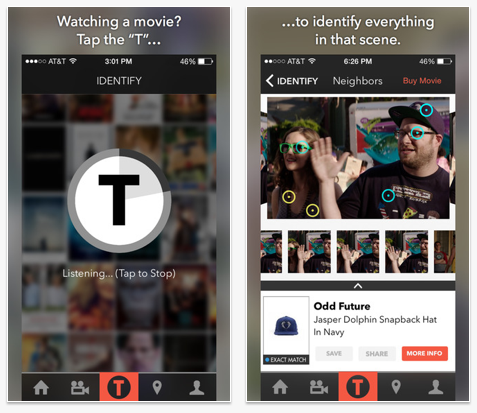 According to Wired, the percentage of smartphone owners who made a purchase in the last six months went up from 59 percent last year to 70 percent this year.
TheTake is basically a "Shazam for Movies." The app helps users find products and locations that they see on the big screen. TheTake can even filter products by price, so that people who don't want to pay for the exact same expensive outfits don't have to.
TheTake has raised $2 million in venture financing, reports TechCrunch. The startup also makes money from revenue generated from sales through the app. Eventually, the company is thinking about monetizing the data about the actors and brands that shoppers love. The app may also include native advertising in the future.
For now, the startup is sticking with its image and audio recognition system to identify and sell products. The database expands each week as the company adds additional films.
Founder Tyler Cooper plans to also add support to mobile shop in other types of videos and multimedia content, such as TV shows and music videos.
Topics:
Actors
,
Advertising
,
App
,
Audio Recognition
,
Brands
,
Database
,
E-Commerce
,
Film
,
Image Recognition
,
Mobile
,
Movie Scenes
,
Movies
,
Music Videos
,
Native Advertising
,
Retail
,
Sales
,
Shazam
,
Shopping
,
Television
,
TheTake
,
TV Shows
,
Tyler Cooper
,
Video